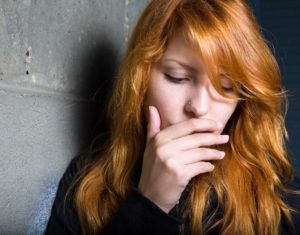 YouthZone utilizes a trauma-focused approach to substance use intervention, which begins with a thorough assessment to determine what type of program will best help our clients and their families.  
Intervention initiatives include: Substance use education, one-on-one counseling, and participation in group therapy.
Our substance use intervention program is designed to treat both trauma and substance use at the same time. Through group therapy, adolescents benefit from the influence they have on each other as peers.
As a "one-stop shop," clients are able to work with the same agency for the majority of their needs, providing a greater level of comfort as opposed to working with multiple agencies.
Assessment Process
YouthZone's programming begins with a thorough assessment, leading to a tailored program that is designed for the specific needs of the youth involved.
Substance Education Class
An educational class focusing on issues involving signs of substance abuse, triggers, and healthy coping techniques, including resources and where to go for help.
Teen Intervene
One-on-one, evidence based approach for youth experiencing moderate problmes associated with substance use.
Substance Use Group
This group is designed for youth with substance-related issues, trauma, or both.  Trauma is when a person has experienced a distressing life event that has caused them to feel emotionally, cognitively, or physically overwhelmed.
Through group therapy, adolescents benefit from the influence they have on each other as peers.
Goals of the Group:
Cope with the daily pressures of life.
Learn to take good care of yourself and make yourself a priority.
Find and surround yourself with caring people who can provide you with support.
Manage trauma symptoms (such as flashbacks, nightmares, and negative feelings.
Free yourself from domestic violence or other current abusive relationships.
Find ways to feel good about yourself and start to enjoy life.