Recognizing Commitments to the Endowment Fund
Bequests and other planned gifts to the YouthZone are so important to the future of YouthZone that we have established a recognition program, "The Legacy Club". What is an endowment fund? An endowment fund is a permanent fund established by the YouthZone Foundation where families can make a gift to it, knowing that their gift will be held in perpetuity. Only a portion of the annual earnings from the fund will be used to carry on YouthZone programs and facilities.  It is the permanency of this fund that makes it so valuable. Only through a growing endowment will YouthZone friends know that YouthZone programs will be assured forgenerations to come.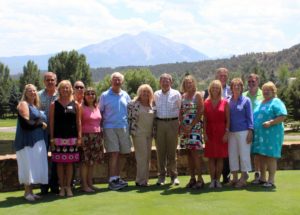 The Legacy Club is designed to recognize and continue to honor those who have made provisions for a future gift through a bequest, life insurance, annuity, or trust agreement or an outright gift to the endowment fund. We have the great pleasure of inviting our many friends and supporters to become members of the Legacy Club. Many have made provisions for a future gift for the YouthZone Foundation and are therefore eligible for membership.
There are no dues or other obligations, each member of the Legacy Club will be invited as our guest to an annual recognition event to allow us an opportunity to thank those for their future gift. Legacy Club Member's will be listed in our Annual Report. If you have already arranged for a future gift, we would like to know about it. If not, we invite you to consider a bequest or other future gift provision. For more information about the Legacy Club, wills and bequests, sample clauses, gifts of life insurance, or other future provisions, you may call Robin Tolan at (970)945-9300 or rtolan@youthzone.com. Robin will be happy to visit with you to explain these gift plans and to assist you in meeting your financial needs and charitable intentions.
YouthZone Foundation Legacy Members: Mary Jean Carnevale, Lisa Chiles, Holly and Rich Glasier, Shirley and Richard Hunt, Anne-Marie and Hollis Kelley, Barbara and Mark Lea, Linda and Bill McKinley, Lori and Joe Mueller, Christie and Steve Nilsson, Pam Pine and Rick Abernethy, Susie Richardson, Mary and Dave Rippy, Ken and Martha Robinson, Pam Szedelyi, Dave Scruby, Tammie and Scott Stuart, Robin and John Tolan, Debbie and Mike Wilde