Most of us can recall a person in our lives who had an enormous positive impact; someone who took the time to listen, to teach, to care. This meaningful relationship is called mentoring and our Pals Mentoring Program offers kids and adults both an opportunity to create lasting friendships through mentoring.
Pals Mentoring is a voluntary one-on-one community based mentoring program. Our program focuses on providing children ages K-8th grade with support, counsel, friendship, reinforcement, positive role modeling, and activities. Pals Mentors are 15 years of age or older. Both potential Pals Mentors and potential Jr. Pals go through a thorough interview and Pals Mentors are all screened and trained. A Pals Mentor Match is made according to activity interests, personality traits, shared life experiences, individual likes and dislikes and location.
As a Pals Mentor, it is important to be: Interested in working with youth; Willing to work alongside a YouthZone staff member and volunteers; Capable of being objective and non-judgmental; Sensitive to what people say verbally and non-verbally; and Committed to the overall philosophy of YouthZone and willing to represent the agency in an appropriate fashion.
Pals Mentor Candidate Considerations…
Those who are in recovery for substance abuse must be in recovery for at least two years before working with young people.
Those who are on medication for mental health reasons must have an additional reference stating suitability from their physician before working with young people.
Those who are in treatment/therapy for a diagnosable mental illness will be asked to submit an additional reference stating suitability from their mental health worker before working with young people.
Those with a history of committing sexual abuse, any crime against a child, or a history of any violence or sexually exploitive behavior CANNOT be considered as a volunteer to work with young people.
Those charged with any criminal offense must finish all his/her court requirements before being considered to work with young people.
Those who deviate from the qualifications and requirements listed may be terminated from the program at the discretion of YouthZone.
---
Steps to Becoming a Pals Mentor (all steps must be completed before review for acceptance into the program).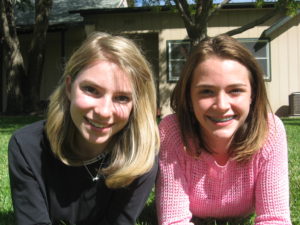 This process normally takes 2-3 months.  The time may vary due to the applicants level of diligence in supplying us with the information requested, the time it takes for clearance on the background screening, training dates and the availability of the appropriate Jr. Pal.
Background checks-cost $110 for adults. (We ask for a $35.00 minimum donation and will provide you with a tax deductible receipt).   No cost for teens.
Adults:  Department of Motor Vehicle check.  Fingerprinting-state and federal criminal history check. Child Abuse Registry check.  Proof of Insurance for Licensed Drivers.  A sexual risk online assessment (Diana Screen).
Teen:   Department of Motor Vehicle check. YouthZone database check.  YouthZone survey.  Proof of Insurance for Licensed Drivers.
References - Applicant supplies YouthZone with 3-4 references. These references may then give us additional references and we may contact these additional references.
Person Interview - The interview, conducted one on one, is intended to give us a chance to get to know you better and to help determine if you and the Pals Mentoring Program are a good match. In the interview, we touch on all aspects of your life including life experiences, educational, family and relational backgrounds.  We look forward to getting to know you!
Screening process may involve a visit to your home and/or a viewing of the applicant's online profile (s).
Training-A 4 hour training that focuses on acquainting you with YouthZone and the Pals program and giving you the guidelines and skills you will need to be a Pal Mentor.
Additional forms to be completed, along with the volunteer application above: