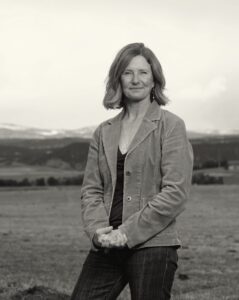 Jami Hayes
EXECUTIVE DIRECTOR
Jami Hayes, as the Executive Director at YouthZone, brings over 20 years of hands-on working experience with youth and families. Her various roles in schools as kindergarten, first grade, special education, instructional coach and leader provide a unique perspective into the needs of communities. Through the lens of social justice and equity, she truly understands that health and wellness begins at the heart of our communities with our youth and families. Jami believes that positive community engagement is the driving force in behavior and mindset change. All youth are worthy and capable of growth which leads to positive generational change for families and communities. 
Jami has supported youth and families through her work as a restorative practitioner, behavioral interventionist, school administrator, and advocate for youth with disabilities. Currently, she is working toward revising systems to increase YouthZone's overall effectiveness through feedback, development of annual listening tours, and analyzing data. This is more important than ever as YouthZone is the leading organization for diversion in the 9th Judicial District in Colorado.
Jami earned her degrees in Organizational Leadership, Cultural and Linguistic Diversity, and Reading Specialist at numerous universities. She has been trained to facilitate professional development in restorative practices, responsive and proactive circles, and conferencing in high conflict with youth. When Jami is not serving her community as a nonprofit leader, she can be found trail running, mountain biking, and rafting with her 2 boys, Sam (16) and Levi (12) and her dog, Tucker.
Phone: 970-930-6545
Email: jhayes@youthzone.com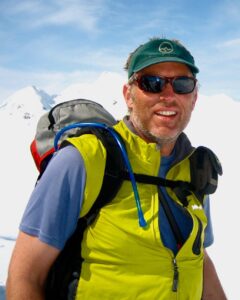 Keith Berglund
ASSISTANT DIRECTOR, HUMAN RESOURCES
Keith Berglund joined the YouthZone team as the Assistant Director in 2019. He earned a degree in Marine Biology from Occidental College. His first job as a middle school science teacher and basketball coach launched him on a career path that provided more than 25 years of experience as a teacher, youth mentor, public servant, nonprofit manger and Love and Logic Facilitator.
I have long admired the important work and the success of YouthZone, and I am very excited be a member of this amazing team! As a result of my own bumpy journey through adolescence, I possess a strong and heartfelt connection to the work of empowering young people to become the best possible version of themselves.
Phone: 970-930-6544
Email: kberglund@youthzone.com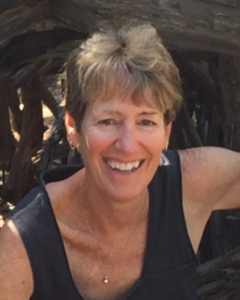 Carol Wolff
DIRECTOR OF DEVELOPMENT
Carol Wolff is Director of Development. Carol brings to YouthZone years of experience as Executive Director of the Rocky Mountain Repertory Theatre in Grand Lake, Colorado, for 11 years, and then of the Colorado Honor Band Association in Denver, Colorado, since 2015. Carol's degree is in Elementary Education from the University of Northern Colorado. Carol has been with YouthZone since March 2020.
To be part of a team that is such an important part of this community is an honor. I look forward to being an ambassador of Youth Zone's mission.
Phone: 970-930-6543
Email: cwolff@youthzone.com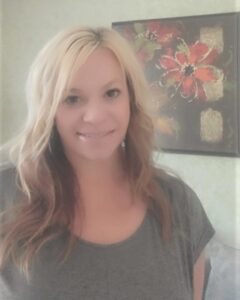 Airen Goodman
PROGRAM DIRECTOR + CYDC/SENATE BILL 94 COORDINATOR
Airen is the Program Director at YouthZone and the CYDC Senate Bill 94 Coordinator for the Ninth Judicial District.Airen holds a Masters Degree in Psychology with an emphasis in Mediation and Conflict Resolution. Airen's background and skills include mental health counseling, crisis intervention, restorative justice, and mediation. Airen moved to Colorado from Utah and started working with YouthZone in August, 2018. She enjoys spending time with her family and playing in the outdoors.
I feel privileged to be a part of YouthZone's amazing work.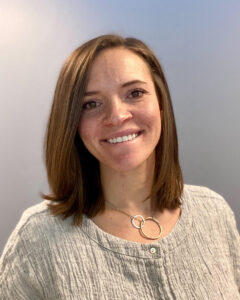 Mary Bess Bolling
RESTORATIVE JUSTICE COORDINATOR
Mary Bess Bolling has joined YouthZone as the Restorative Justice Coordinator, where she facilitates and guides clients and community members through the restorative process. Mary Bess has worked with YouthZone since 2019 and brings the skills of a journalist and digital marketing expert to the job with eight years of experience as a teacher, writer, and marketing specialist. She graduated with a Bachelor of Arts degree in Journalism and Mass Communication from Drake University.
In my own life, the bumps in the road almost always provide me an opportunity to grow and learn – whether I'm aware of it or not! I'm grateful to be a part of an organization that sheds light on that opportunity for youth and families in our community, empowering and connecting them with resources and support. It's such a gift to be a part of an organization that truly works to live its core values: integrity, no judgments, stewardship.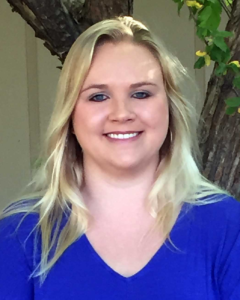 Courtney Dunn
TRAUMA AND YOUTH SPECIALIST
Courtney Dunn works as YouthZone's Trauma and Youth Specialist. She is a therapist and specializes in trauma and youth. She has a Bachelors of Science in Human Services from the University of Northern Colorado and a Masters of Social Work from Denver University. Courtney is also responsible for taking overflow youth advocacy clients.
YouthZone has always held a special place in my heart because the YouthZone team is incredible at building relationships and supporting youth in our community, while also having a lot of fun together. I have chosen to make a career out of helping young people because youth are our community's future. There is nothing more important for me to invest my time in.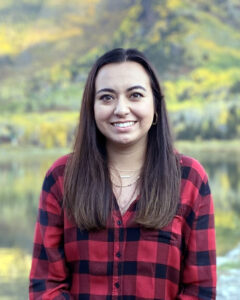 Michelle Lopez
SUBSTANCE USE PREVENTION AND INTERVENTION SPECIALIST
Michelle Lopez has a bachelor's degree in Human Behavior and is currently enrolled in a graduate program for Mental Health and Wellness with Grand Canyon University. Michelle's background includes working in schools and substance work in the mental health field.
I happy to be at YouthZone as I love working with youth and families. It's also a privilege to be able to give back to the same community that I grew up in and gave so much to me in my youth years.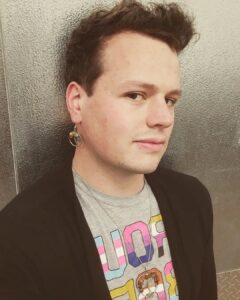 Travis Wilson
CLIENT SERVICE SPECIALIST
Travis Wilson will be supporting YouthZone clients alongside our Direct Service Staff and coordinating the expansion of The Space. He is originally from Western Georgia and has lived in the Roaring Fork Valley for seven years. He holds a Bachelor's degree in Sustainable Studies from Colorado Mountain College with a focus in Human Relations. Travis' work with youth began as a counselor/mentor for a local children's theatre summer program and eventually becoming a theatre teacher for youth at Colorado Mountain College. When he is not working with youth in some form, you can find Travis performing on stage throughout the Roaring Fork Valley or enjoying the beautiful nature of Colorado.
I chose to work for YouthZone because of my love for working with children and desire to see them thrive in their lives with all the support they need. To quote a brilliant performer, "I believe the children are our future. Teach them well and let them lead the way. Show them all the beauty they possess inside.".
Phone: 970-309-4634
Email: twilson@youthzone.com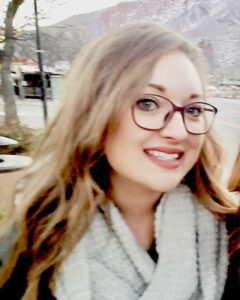 Chelsea Protz
YOUTH ADVOCATE
Chelsea Portz is a native of the Roaring Fork Valley. She holds a Bachelor of Arts Degree in Sociology from the University of Northern Colorado with a concentration in Family Studies and Multicultural Education. Chelsea's background and skills include Case Management, Motivational Interviewing, Mental Health First Aid and trauma informed care. She began her career in public service in education - which is at the heart of the work she does as a Youth Advocate. Chelsea holds gratitude in her ability to step outside and be surrounded by the things that bring her to life - she enjoys camping, hiking, paddling, fly fishing, and live music. Chelsea is also an avid sports fan!
I chose to work at YouthZone because I believe in the value of empowering youth and supporting families through a collaborative, individualized approach. By honoring the strengths, voices, and culture of our clients we have the potential to build stronger, more inclusive communities.
Phone: 970-930-6547
Email: cprotz@youthzone.com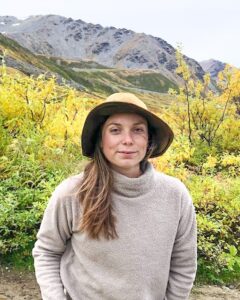 Haley Turner
YOUTH ADVOCATE
Haley Turner has a bachelor's degree in Social Work with a minor in Religious Studies. She has over 5 years of direct work experience as a counselor and mentor to youth. Haley enjoys connecting with her community and encouraging young adults to be their most authentic self.
I value working at YouthZone for many reasons, but most importantly because it provides youth with a safe place and a voice.
Phone: 970-945-9300
Email: hturner@youthzone.com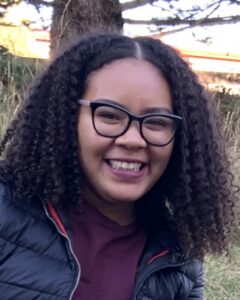 Sharla Salinas
YOUTH ADVOCATE II
Sharlene Salinas is YouthZone's Youth Advocate II. Sharla has a passion for mentoring youth and has always been intrigued by the criminal justice system. She believes that her diverse work history in education, legal work and health services will be an asset to her as she builds a foundation for her work at YouthZone. Sharla graduated from Colorado State University with a degree in Sociology, Criminal Justice and Criminology.
I believe YouthZone is a great opportunity to mentor and assist youth to learn from their mistakes and stay out of the system.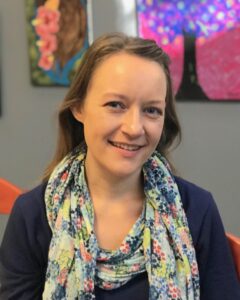 Katie Westcott
YOUTH ADVOCATE II
Katie Westcott started at YouthZone in 2018. In 2021, she took time off to focus on family and her new baby. She has a degree in Latin American Studies and Spanish from Colorado State University. Katie attended Grand Canyon University and earned her Master's in Psychology, which led her to the work she is doing today.  She worked a variety of jobs and did a lot of traveling, which helped develop my interest in human behavior. In her free time, she watches Cars 1, 2, and 3 with her toddler, exercises, and focuses on taking care of herself.
Getting back into the groove of work has brought me great joy. I truly enjoy working with teens because of their interesting perspective on the world. I'm thrilled to be back at YouthZone doing the work that I love!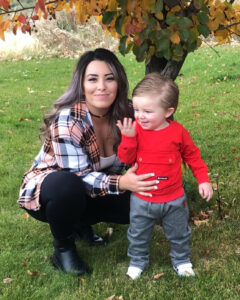 Tania Beltran
ADMINISTRATIVE COORDINATOR, GLENWOOD SPRINGS OFFICE
Tania Beltran grew up in the Roaring Fork Valley and graduated from RFHS back in 2009. She has a wonderful son (Santiago) with whom she loves spending her free time with.
I choose to work with Youthzone because I love being a part of a team that focuses on building strong families and providing a safe community for our youth. I am blessed to work with such a caring organization.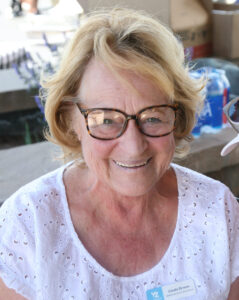 Linda Green
ADMINISTRATIVE ASSISTANT
Linda Green is one of YouthZone's administrative assistants.  She attended 2 years at Colorado Christian University, then known as Rockmont College, and also attended Front Range Community College and Colorado Mountain College.  Linda worked 10 years at West High School in Denver, Colorado.  Linda worked at YouthZone from 2000 to 2012, then rejoined the staff in 2014.
I couldn't think of any place I would rather work then at YouthZone.  The total commitment that each staff member has working with the kids is amazing.  I feel bless to be working with such dedicated people and love the interaction with the kids.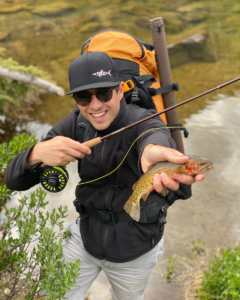 Ali Naaseh-Shahry
DATA + DEVELOPMENT SPECIALIST
Ali Naaseh-Shahry is a Colorado native who holds degrees in international public policy from University of Colorado (BA) and University College London (MSc). He moved to western Colorado in 2015 to teach six-and-under ski school at the Aspen Skiing Company. Ali has taught a wide variety of academic and experiential subjects to people of all ages. Most recently, he worked as a special education teacher with the Roaring Fork School District, where he used data-driven decision making to improve his delivery of specialized instruction. Ali enjoys lift-access powder skiing, raft-access fly fishing, and spending time with his cats.
Working for YouthZone is exciting because I get to play an active role in the development of our beautiful mountain communities and the people who live, work, and play here.