YOUTHZONE ASCENT – OCT 3, 2019
$150,000 Goal. Donate Today!
Tickets Sold Out.
Youth-driven Ascent fundraiser showcases teens support of YouthZone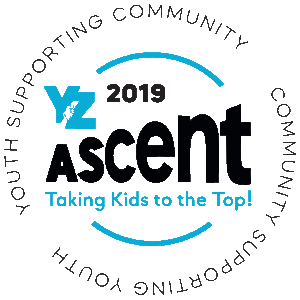 Once a year, teens take a turn helping YouthZone and their communities instead of YouthZone helping them. Through the annual Ascent fundraiser, local youth from Aspen to Parachute put together a showcase to share their understanding of the world around them. They want the community to know that though teens may slip or falter, there is always an opportunity for growth and understanding.
Through the years, YouthZone has provided services to youth in trouble and their families who need a guiding path to reconciliation. What started as a program to provide resources for teen involvement in positive activities in 1976 has transitioned to a support system for kids to get through a much harder reality of drugs, vaping, mental health, anxiety, social media bullying, and the juvenile court system.
YouthZone provides the tools and expertise to help youth right the wrongs and readjust their ways to a more positive adolescence in the community and in their families. Community has come together through YouthZone to support these youths.
For 25 years, YouthZone's annual fundraiser was about kissing pigs. Four years ago, YouthZone stakeholders decided to focus more about what kids are doing and created the YouthZone Ascent. With Ascent, four teams of teens pick an artistic medium to show their support for community and YouthZone. They use this community project and their showcase piece to raise funds to support the organization.
This year we have four teams that have new projects to present their vision of a better, healthier environment for our communities.
During September, the teams will be reaching out to their communities and local businesses to work with YouthZone to raise $150,000 to support operations and provide scholarships for youth and families that cannot pay. People can donate to each team scoring the teams points for raising money, or they can purchase a ticket to the show on Oct. 3 and vote that week. To donate online or to buy tickets, go to www.youthzone.com or call 970-945-9300.
Doors to Ascent will open at 5:30 p.m. at the Vaudeville Theater in Glenwood Springs, 915 Grand Avenue. For three hours, the Vaudeville team, YouthZone staff, and the Ascent youth teams will share YouthZone's vision and goals. There will be a silent auction, a paddle raise and an opportunity to bid on a group of fantastic vacations.
Be a part of a better tomorrow for our local youth. Join us for this year's Ascent on Oct. 3.
About the Teams

The Dance Team
The dance team, Live Fully Now, will perform a dance routine about the importance of living more fully in each moment. In sharing the concept, the girls said high school students struggle with so many different pressures growing up, and they want to use this dance to celebrate the centering achieved by living fully.

The Band Team
The four young men from New Castle and Rifle are part of the band team. The band, three of the four-member team, is creating music about the struggle teens face making good choices and staying clean. With the help of their Ascent Team Manager Chris Perry, the Flannel Apes will have an opportunity to record the songs they bring to the event.

The Mural Team
The mural group came together this summer to paint a mural for the new YouthZone building in Glenwood. The mural expresses the teen's vision of finding balance in a turbulent world and supporting destigmatizing mental health for teens.

The Martial Arts Team
The last group from Flex Family Fitness in Rifle will use martial arts to share a story about bullying. Flex Family Fitness is working with this group and other kids in their classes to build their leadership and self-confidence skills.
LIVE AUCTION
Call 970-945-1300 Before The Show
To Place Your Bid On Auction Items
COLUMBIA RIVER, WASHINGTON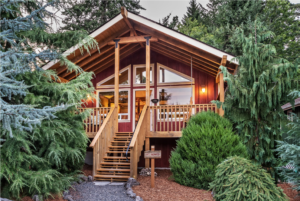 Choose from a variety of cabins at Carson Ridge Luxury Cabins
Value: 450.00
Enjoy a $450 credit towards the cabin of your choice in the beautiful Columbia River Gorge.
ESCALANTE, UTAH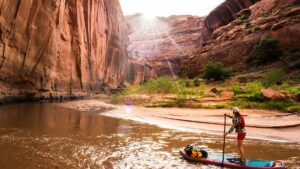 La Luna Retreat
4 guests, 2 bedroom, 1 bath
Value: $750
Amazing views of Escalante Monument. Open plan with living, dining and gallery kitchen with all amenities. Two bedrooms and large bathroom.
FIVE POINT FILM FESTIVAL & LOCAL TASTINGS

One full pass for 4 days of films: early May, 2019
Value: $550.00
Includes Marble Distilling Tour+Tasting+Bottle, Dinner for Two at Phat Thai, Breakfast at the Village Smithy | Carbondale, CO
COLORADO AVALANCHE TICKETS (4) & LODGING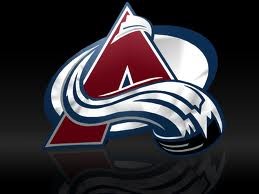 Four Colorado Avalanche Tickets (great seats):  December 13, 2019
Value: $1000
Colorado Avalanche vs. New Jersey.  Section 128, Row 4, Seats 15,16,17,18
MAUI KIHEI, HAWAII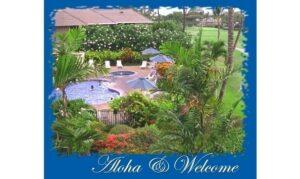 1 bedroom, 2 bath condo, very close to beach!
Value: $1000
5 nights, $135 fee not included. Dates for the condo would be May 1-Dec 1 depending on availability. www.vrbo.com/38686
SPIRIT LAKE, SOUTH DAKOTA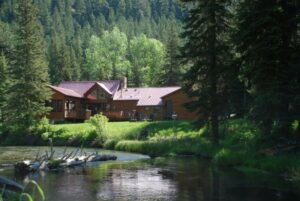 Black Bear lodge:  2 bedroom + bunk room, 2 bath.
Value: $1000.00
4 Days / 3 Nights stay for up to 11 people
Presenting Sponsor: Alpine Bank
Climbing Level Sponsors: Chevron, Post Independent, Aspen Times, Community Health Initiatives
Soaring Level Sponsor: Holy Cross Energy
Rising Level Sponsors: Glenwood Insurance, Glenwood Springs Ford, Compass Peak Imaging, Gould Construction, Snowmass Chapel, Mueller Construction, Umbrella Roofing, Glenwood Hot Springs Resort
Explorer Level Sponsors: Bay Equity, Caerus, Timberline Bank, Grand River Health, Columbine Ford, SGM, Dalby Wendland & Co. PC, Colorado Pool & Spa Scapes