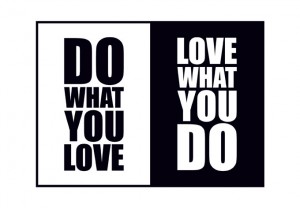 When I first heard of YouthZone, there was an ad in the paper for an open position. I was new to the area and wanted a job to meet people and, I have to admit, a job with air conditioning! My husband and I moved to Rifle to be closer to his family after living at 10,000 feet, where summer temperatures didn't soar much over 75 degrees.
Like many other people not acquainted with YouthZone, I first thought it was a center where kids went for recreational activities. I had no idea what I was in for.
As time went by, I learned about the YouthZone model and philosophies. Philosophies I felt were similar to mine. Gentle, yet strong, but mostly I found an organization with respect towards families in the community that need help. The bottom line at YouthZone? There are no bad kids, just bad decisions. Make things better, move on, and make a difference in the world.
Training consisted of sitting in on a parent class, court hearings, and court case management assessments. I was totally swept off my feet by the court case managers. To be sitting in that room, while the case manager demonstrated honest compassion for the family in front of her, was incredible. By the end of the assessment, the case manager, the client, and the client's parent had created a contract. The contract consisted of different tasks the client had to perform within three months. The tasks weren't out of the ordinary, but items that are sometimes missed; help parents with housework, empty the trash, no school tardiness, etc. Of course there's more to the contract, I just want to point out the tiny, but vital things are not missed!
I've been with YouthZone for two years now. I feel like I have seen a lot with this organization, even though it had turned 35 when I started. The clients that come into the office are often experiencing trauma or have had trauma at a younger age that they are still in the initial stages of healing. Often the clients have been unheard or let down by an adult, that they lack trust for adults. By the end of the three month contract, it's a different story. I sit from my desk and see them leaving with more energy, smiles on their faces, and straight postures, the same goes for their parents! I witness over and over the trust for adults reappearing. It is such a great feeling.
There are always stories of staff going out of their way, sometimes at 9pm, to help a client in need. Sometimes it's a team of three or four at 9pm assisting a client in need. We've collected clothing, personal items, and blankets for a few clients who have had nothing. I have a saying that just keeps popping in my head, "Making a difference, one kid at a time."
By Marcey Hodshire, YouthZone Staff