Volunteer with YouthZone and be the change you want to see in your community.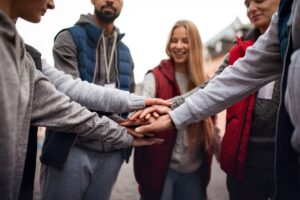 Our mission, at YouthZone, is to provide opportunities for youth to be responsible, contributing members of society.  By offering volunteer opportunities to youth, we hope to enhance the quality of life in our communities.  As an adult volunteer, your skills can make an irreplaceable positive impact on young lives. The time you invest will help build trust with the youth and families we serve, giving them a chance to strengthen values, such as volunteerism and community engagement.
Whether you engage your community as a Restorative Justice Volunteer or as Board Member, YouthZone is here to help you find the volunteer opportunity that best suits your skills.
Contact Us today about your volunteerism goals.