"I wish there was a parenting manual."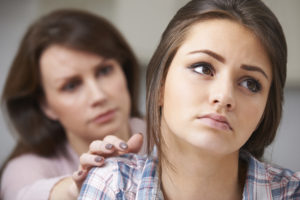 Throughout the years, we've heard that a lot at YouthZone!  Parents often feel alone in their responsibilities and asking for help now and then is okay - in fact, it's so okay, that we've created programs just to help parents who may be looking for help.  Chances are, you may be experiencing one of the following:
"My child is going to court."
Our local Municipal, County and District courts know they can count on YouthZone to help our community's young people cope with their mistakes. We provide court-related programming that will help navigate or avoid detention and keep kids on the path to success. Learn more about YouthZone's court services here.
"My child can use a mentor." 
Most of us can recall a person in our lives who had an enormous positive impact, someone who took the time to listen, to teach, and to care. This meaningful relationship is called mentoring. YouthZone's Pals Mentoring Program offers both kids and adults an opportunity to create lasting friendships through mentoring.
"I need parenting help."
Parents are critical to the success of any young person's life. But we know parenting is neither easy nor predictable. Our staff is highly trained in youth issues and can provide you invaluable insight and proven methods to assist in your parenting needs. We provide parenting support in a variety of ways.