Family First Since 1976
YouthZone, a family first nonprofit, is dedicated to fostering positive youth development for teens that call the Western Slope their home.
Our organization specializes in intervention, prevention, and volunteerism for youth between the ages of 6 and 18 years.
Since YouthZone's inception, we have gone from servicing 400 youth annually to more than 1,000 presently thanks to your continued support.
Our Core Values
We do what we say. We stick to our mission and we are accountable for our actions.
We are stewards of the resources entrusted to us. We maximize our resources to create opportunities for others.
We have regard for the welfare of others. We empower people by creating a climate of non-judgmental support.
We operate in integrity. We create an environment of direct, honest and open communications.
THE LEGACY CLUB RECOGNIZES YOU

:

Planned gifts, including bequests, life insurance payouts, annuity, and trust agreements play integral roles in the certainty of YouthZone's future programming. These gifts are deposited into YouthZone's established endowment fund, which aims to continually generate interest for programming. A portion of the fund's dividends are spent on YouthZone's annual expenses, while the remainders are reinvested into the fund. This means that, over the decades, your gift will actually grow from its initial value. To recognize such generosity, we've created The Legacy Club.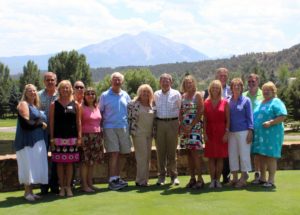 Every year, The Legacy Club gathers to receive heartfelt recognition for their continued support of our community's youth. As an added perk, Legacy Club Member's will be prominently listed in our Annual Report.
Have you considered making a future gift? If not, we encourage you to. Have you already arranged for a future gift?  If so, we sincerely thank you. By supporting YouthZone, you're supporting the growth of strong families in your community.
For more information on The Legacy Club, please contact Carol Wolff. She will be more than happy to help you get involved with your charitable gift by phone, email, or in person.
Phone - (970)945-9300     Email - cwolff@youthzone.com
YouthZone Foundation Legacy Members: Mary Jean Carnevale, Lisa Chiles, Holly and Rich Glasier, Shirley and Richard Hunt, Anne-Marie and Hollis Kelley, Barbara and Mark Lea, Linda and Bill McKinley, Lori and Joe Mueller, Christie and Steve Nilsson, Pam Pine and Rick Abernethy, Susie Richardson, Mary and Dave Rippy, Ken and Martha Robinson, Pam Szedelyi, Dave Scruby, Tammie and Scott Stuart, Robin and John Tolan, Debbie and Mike Wilde, Ken Keister and Stephanie Keister
YouthZone's Financials

:
please follow the button below to review all of YouthZone's financial documentation