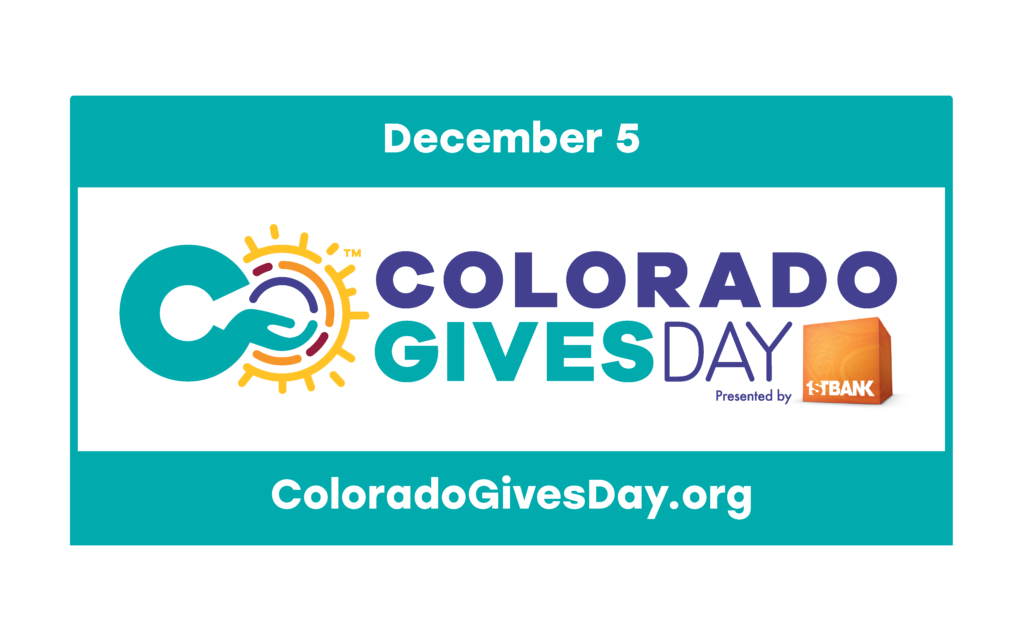 2023 Colorado Gives Day
---
ColoradoGives.org is your one-stop shop for supporting Colorado's nonprofits, including YouthZone – All year round! Just visit ColoradogGives.org and add us as a favorite nonprofit of yours. Leave a comment to let us know what you love about YouthZone, or if you're making the gift in honor of someone special.
Learn more about how you can support YouthZone's comprehensive assessment and advocacy to inspire healthy relationships between youth, families, and communities all year round on Colorado's site for supporting the nonprofits that keep our communities thriving.
Colorado Gives Day is set for Tuesday, Dec. 5, 2023
For 24 hours, Colorado comes together to raise fund raise funds for local nonprofits, and we're excited to be part of the day! On Colorado Gives Day, we'll be celebrating our accomplishments and making good things happen for the youth and families in our communities. We invite you to join us by helping us share the news about Colorado Gives Day and invite your family, friends and your personal network to participate.
Every gift is tax-deductible and helps us reach our goal. Our efforts to transform how our communities respond to and support our youth  is more vital now than ever before. This day of giving is one of the many ways you can make a real difference. Please visit our programs page for more information about what we do.
We look forward to having you join us for this special campaign. Together, we can make this a better place for the youth and families in our community. We can only do it with your help. Please consider making a tax-deductible donation so we can continue helping those who need it most.
Join other Coloradans by Giving Where You Live: 
• Making a one-time donation to YouthZone via Colorado Gives
• Become a sustaining member with ongoing giving to YouthZone
• Spreading the word about YouthZone and our mission to create hopeful youth, strong Families, and safe communities!