A Heartfelt Thanks for Your Participation in the 18th Annual Superintendent's Revenge Golf Tournament
---
We are overflowing with appreciation! The Superintendent's Revenge Golf Tournament wasn't just a fundraiser—it was a powerful assertion of our shared community values and dedication. This year, we are honored to have be selected by the Romero Group and Lakota Link as the tournament's beneficiary.
A colossal shoutout to each player, volunteer, and event organizers, who helped make this tournament a success and an incredible display of the profound impact community collaboration can make.
The funds raised will invariably boost our ongoing efforts to empower local youth and families, with an emphasis on YouthZone's Scholarship Fund. Whether you swung a golf club on the green, made a financial donation, or donated your time and skills, you didn't just take part in a golf tournament; you plunged enthusiastically into a movement championing hope, support, and transformation.
In conclusion, we extend our deepest gratitude to you all. Your unwavering dedication and contagious enthusiasm were the driving forces behind this memorable event. Here's to mental health, wellness, unity, and making a tangible difference—one swing at a time.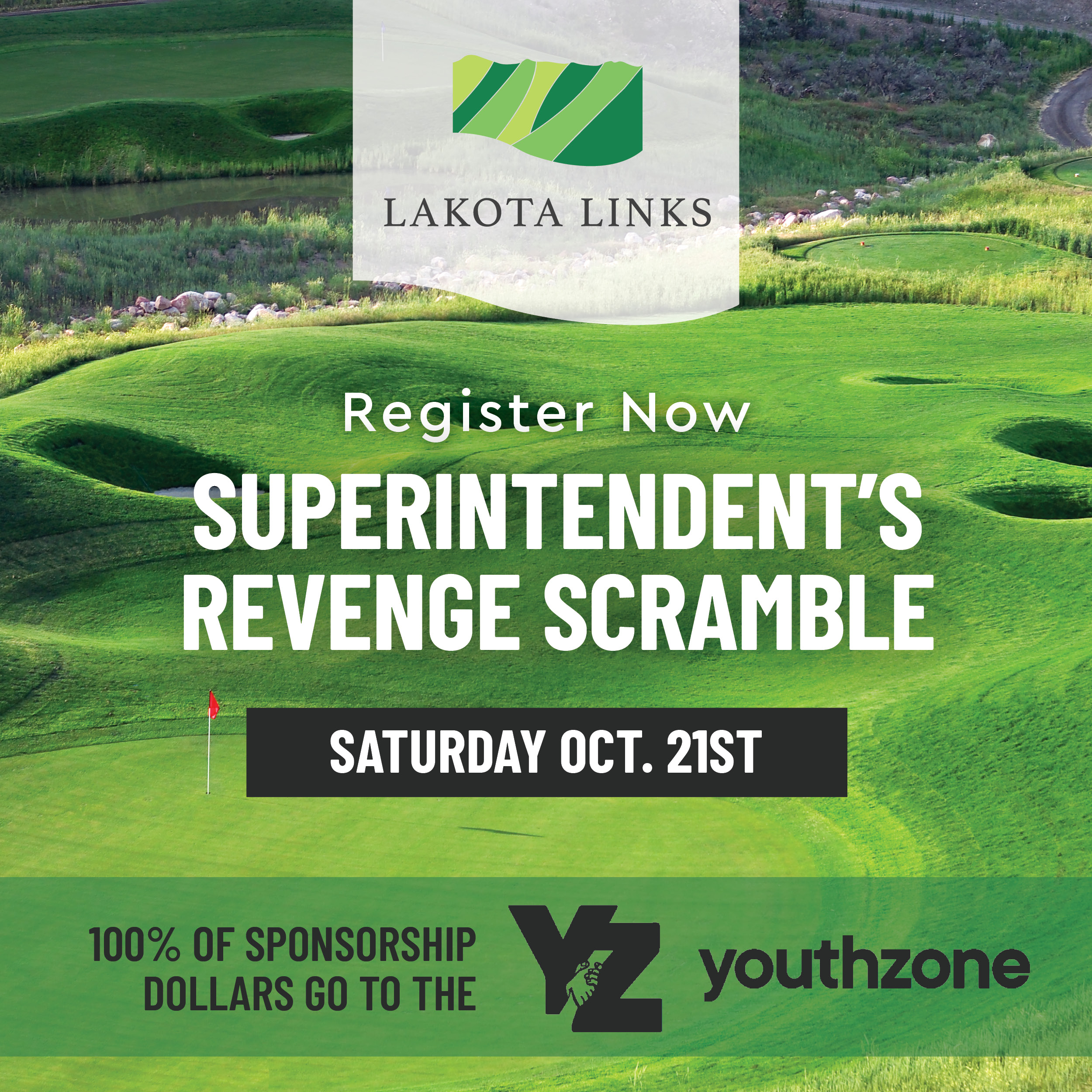 18th ANNUAL SUPERINTENDENTS REVENGE GOLF TOURNAMENT
Saturday, October 21 at Lakota Links in New Castle, CO
Organized and made possible by:
The Supe is seeking revenge with course features planned to make your handicap soar. Are you up for the challenge?
$400 Entry Fee (per foursome) includes:
- Range Balls- Cart
- Lunch and drink at Lakota Lookout
- Awards ceremony to follow tournament
---
Sponsorship Opportunities
For sponsorship opportunities, call Chase: 970.903.1890, or visit the clubhouse!
Help Lakota make a difference for struggling youth from Aspen to Parachute! Several sponsorship levels available, $500 and up. 
100% of sponsorship dollars go to YouthZone. Proceeds from this tournament benefit YouthZone's Scholarship Fund, providing services for youth and family mental health, substance intervention, assessments, and youth coaching.  With your support, we help create stronger, healthier, and more successful youth.