YouthZone Interactive Webinar Series
Next Webinar: Thursday, May 28
Parenting From Six Feet Away:
PHYSICAL, SPIRITUAL AND EMOTIONAL SELF-CARE
Join YouthZone for a moderated conversation for parents and caregivers about the realities of how our youth are dealing with the changes they are facing. 

Parents and kids now have a new normal of being restricted to their homes and losing physical contact with friends and peers.

Kate Eakins, Illuminating Wellness, will share tips on self-care with parents and teens on May 28. The webinar will end with a meditation practice to use as a tool to handle anxiety and create calm in the midst of chaos. 

You can do this! There's no quit in quarantine!
Kate has over 25 years of experience in health and wellness. She is a Certified Massage therapist, Hatha Yoga Teacher, Energetic Bodyworker, Emotion Focused Therapy (EFT) practitioner, Certified Health & Wellness Coach, and an Access Bars practitioner. Each of these specialties allow individuals to identify techniques to manage daily stress, create more physical and emotional balance in life, and reduce the negative symptoms associate with trauma and other mental health concerns. 
PANEL
Kate Eakins, Illuminating Wellness
Lori Mueller, YouthZone, Executive Director
Bailey Allison, YouthZone, Trauma and Substance Specialist
Spanish translation will be available at all panel discussions.
Elizabeth Velasco: Interpreter, Global Language Services
Two panel discussions are being planned for June.
COVID-19
To our YouthZone community
Our Board of Directors and staff are in touch with schools, courts, colleagues and public health concerning news and events surrounding COVID-19 in our communities. Our focus is to continue services for our youth and families who need support. Our commitment to you is that we will work to provide options for care.
We are aware that being responsible to our community also means that we need to limit our group interactions, keeping our youth and our staff healthy. We will be using teleconferencing and phone connections so our staff can continue to work. Our offices will be closed except by appointment. To continue to provide services in a limited and different capacity, we hope you will all stay connected with each other.
Board of Directors Vice President Charla Belinski shares a message of hope to our community.
YOUTH LIFE SKILLS CLASSES AND UPS CREDITS
Ninth Life Skills task is now available. The more effort you put into this, the more credit you will receive.
RELATIONSHIP BUILDING WITH YOUTH
YOUTH FILM FEST - AN INSPIRED VIEW OF TODAY'S WORLD
CALLING ALL KIDS! Share your vision of how being stuck at home has affected you. Send us a 3 to 5-minute video for YouthZone's 2020 ASCENT.
Films due July 31.
Use film or a slideshow to share your poetry, dance, acting, photography or other creative approach to share your thoughts. Open to high school and middle school students. First 10 film completions get a $50 gift certificate.
Chris Tribble, Versatile Productions, will provide production and creative guidance. 
SPONSORED BY
Are You a young person looking for help?
If you or someone you know is struggling, YouthZone can help.  We help young people who are working through trauma, struggling with substance use, are experiencing emotional stress,  or simply need someone to talk with. 
Are you a parent looking for guidance?
Parenting sometimes comes with questions and a need for guidance and support.  Let us help you with one of our parenting classes, one-on-one consultations, or counseling.
Mission
YouthZone
 provides
comprehensive assessment and advocacy
to inspire 
healthy relationships
between 
youth,
families, and communities
.
Vision
Hopeful Youth
Strong Families
Safe Communities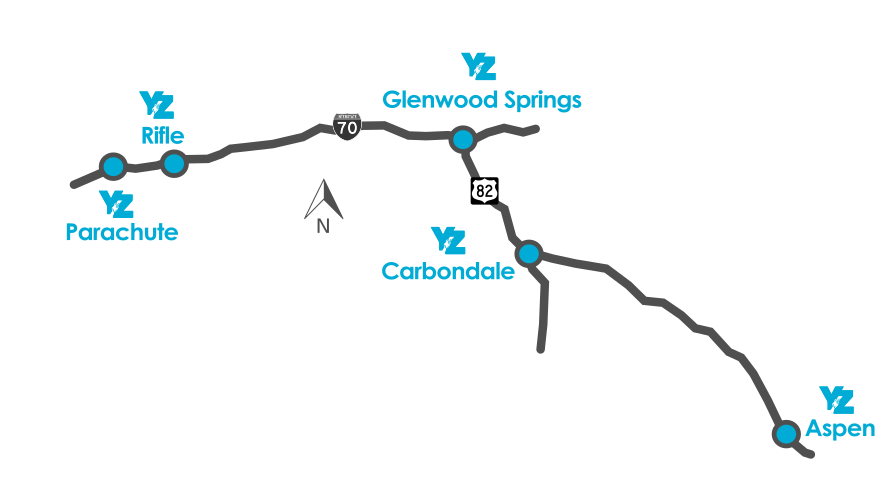 Glenwood Springs Office
8:30 am - 6:00 pm  Monday - Thursday
413 9th Street, Glenwood Springs CO 81601
(970) 945-9300
Rifle Office:
8:30 am - 6:00 pm  Monday - Thursday
136 East 12th Street, Rifle, Colorado 81650
(970) 625-3141
Aspen Office:
By Appointment Only 
235 High School Road, Aspen, CO 81611
(970) 945-9300
Carbondale Office:
By Appointment Only
5020 South 3rd Street, Carbondale, CO 81623
(970) 920-5207
Please direct all mail to our Glenwood Springs or Rifle offices.