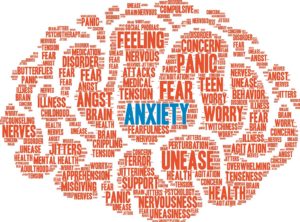 Have you ever felt confused, tired, frustrated, depressed, angry, or misunderstood?  You're not alone ... most of us have experienced one or all of those feelings at one time or another and it often helps to talk through those feelings with a professional.  YouthZone offers one-on-one counseling, as well as group programing or family counseling, that can help you work through a problem, confusing feelings, depression, coping with a traumatic event, or communication issues.
When you should consider counseling:
When you're feeling sad or depressed, or experiencing mood swings, anxiety, and loneliness.
You're turning to drugs or alcohol as a coping mechanism.
Stress or emotions are making you physically ill (headaches, stomachaches, etc.)
You feel disconnected from school, work, friends, family, or activities you used to enjoy.
When you can't sleep or eat.  Or your sleeping or eating too much.
You feel like you can't talk to your parents, teachers or friends.
You've experienced a traumatic event and you're not sure how to cope.
A major change has occurred in your life, which is causing a negative impact.
You just need someone to talk to.