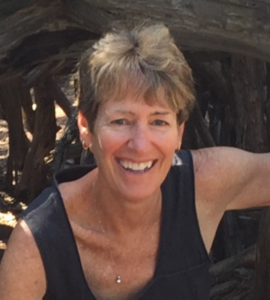 Nonprofits require a steady hand at the helm, a strong supporting staff and the right person in place to lead development. YouthZone's new Development Director Carol Wolff intends to make sure sustaining efforts are continued to financially support our regional nonprofit.
YouthZone's provides a safety net of service to families and young people in crisis and youth in need of juvenile diversion. Community engagement from Aspen to Parachute have enabled this local nonprofit to offer effective, strength-based intervention to divert young people toward positive opportunities.
 "I've seen how hard the people at YouthZone work and the impact they make," Carol said. Her next few weeks will be an intense relationship building endeavor. She looks forward to engaging with all the communities the organization serves and the number of people who already support their services.
"Bringing Carol on board as our new Development Director put our staff and Board of Directors at ease about our financial future. Everyone already considers her one of YouthZone's family," said Executive Director Lori Mueller.
Before coming to YouthZone, Carol had a history of leading nonprofits to a higher level of stability and financial success.
Coming out of college, she worked at the Colorado Honor Band's summer camp in Grand Lake, at the west gateway to Rocky Mountain National Park. That summer stint turned into a year-round position with the Denver-based entity that offers high quality music education. For the next 12 years, she managed their music arts camp.
She also volunteered at the Rocky Mountain Repertory Theatre (RMRT) because of her children's involvement in theater. In 2005, she was hired as RMRT's Executive Director, which meant she did any job that needed to be done as the only full-time employee who lived in Grand Lake.
RMTR uses casting calls in four major cities across the country to bring talent to their summer stock. During the theater season, Carol and the full-time Artistic Director would manage some 50 employees as they produced the variety of summer shows in Grand Lake's Community Building. In 2007, the Board of Directors and staff decided that turning away as many as 80 people a night during summer productions needed to change. Using the economic forecast of a feasibility study, Carol, the community, and RMRT's board of directors and staff poured in the work, sweat and tears to raise the $5.2 million they needed to build a theater. Doors opened in 2011, and the theater continues to thrive with four productions each summer.
After joining her husband, JR, in New Castle in 2015, Carol reconnected with the Colorado Honor Band in Denver at a time when they needed an Executive Director for their instrumental music education program. Taking the same "can do" attitude she had for 10 years with the theater company, she established the ground work for this new stand-alone position for the organization. She said she was often described as a Swiss Army knife with her responsibilities as the Executive Director, Grants Manager, Development Director and Communication Manager.
Carol is excited to have a team at YouthZone with help from the Executive Director Lori Mueller, Grant Writer Susie Schmitz, and marketing consultant Paula Stepp.
"YouthZone has an A-Team of staff that do amazing work improving life for youth and their families, and I am proud to introduce myself as part of that team," Carol said.