Trying to juggle work, changing school schedules, increased stress and mental health needs of your teens on top of handling daily family routines is becoming more difficult by the day. If you don't know what to do next, you are not alone. YouthZone is now offering free one-hour parent consultations to parents who need guidance and support.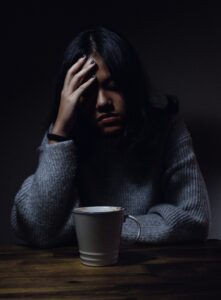 For many of us, COVID-19 has turned our world upside down. This pandemic has destroyed any semblance of balance within most households, especially those with teens. With the constant instability of in-person schooling and the unknown, parents of middle and high schoolers are being pushed to the brink of exhaustion.  
According to the CDC, most adults have reported considerably elevated adverse mental health conditions associated with the pandemic. On top of the widespread decline of mental health, unemployment rates have been surging and food and housing insecurity are on the rise. For someone who is trying to raise a family, this can quickly become too much.  
YouthZone is ready to help. Through an appointment, our highly–trained staff can work with a parent to determine the steps to help them find solutions that brings them some peace of mind.  
If you or someone you know is struggling right now as a parent or guardian, consider scheduling an appointment for your consultation today. We will be scheduling appointments by zoom. You deserve to be heard, and we are here to listen. Call YouthZone to schedule an appointment with one of our skilled parent experts today, 970-945-9300 or email relgharib@youthzone.com for more information. 
YouthZone is currently accepting donations for scholarships that will support parents who wish to continue care after the first consultation.