YouthZone's James Bakehouse excited to help youth in the community get back on track
James Bakehouse took the long, more difficult path to get to YouthZone to help young people who may be headed down a similar path. He feels his own past gives him the perspective he needs to relate to teens who may be struggling with substance and alcohol misuse.
James has embraced recovery and sobriety since 2016. His recovery path led to a job with Jaywalker Lodge.  He rose again to get his licensure with DORA and the State of Colorado as a Certified Addiction Technician. He started his work with adolescents at the Youth Recovery Center at Valley View Hospital which led to facilitating AA meetings and a PRN position with the recovery center.
As the new Substance Use Prevention and Intervention Specialist, he will bring educational and personal experience about substance use and its consequences to youth and the community and provide evidence-based intervention techniques.
In his new role, James has already begun outreach to schools. He is setting up educational presentations and integrating these lessons into what others already have in place to deter substance use. His intervention classes will include talks about healthy habits, alternate activities, and how to handle peer pressure.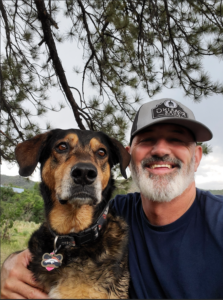 Trust is difficult for kids and adults using substances. Accountability and reliability are things they depend on and the things they have difficulty offering.
James said one of the biggest challenges a person in his role can face is mislabeling an "authoritative figure" as someone trying to instill some sort of power into their role. Instead, he assures them they are safe to be able to trust him enough for them to take the first step toward recovery.
Using his experience of coming from a good family, James shared that any child from any family or any background can get caught up in substance use and addiction. He is honored to be the voice with and for our youth in our communities with YouthZone.
While working full time at YouthZone and continued work at YRC at Valley View Hospital, James is also pursuing his education with a full course load at Colorado Mountain College. His long-term goal is a Master's degree in Addiction Counseling.