Claire Hemme
Communications Coordinator
YouthZone holds its annual Ascent fundraiser to gather enough funding to keep its services available for youth and families. We are grateful to be a part of a community that understands the challenges presented by state and local restrictions to gather in large groups this year, and we thank those who still came out in full force to support the 2020 Youth Film Fest event.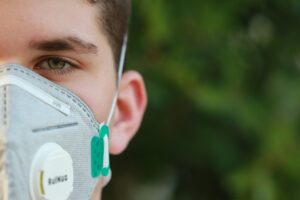 As event cancellations increased through the spring and summer of 2020, YouthZone had to think outside of the COVID-19 box to move forward with our annual Ascent fundraiser. The best, if not the only, option seemed to be to hold a virtual event. After looking at teens stuck at home with nothing to do last spring, the idea grew into a virtual film festival which would showcase local youth films and give the community the opportunity to support YouthZone from the safety of their homes.
August and September immediately showed us what a challenge a virtual event could be. Countless zoom meetings, rounds of edits, and technical difficulties kept us on our toes and ready to problem solve at a moment's notice. Those of us who assumed a virtual event would be much less work were quickly proven wrong.
As the event moved forward and we watched the ticket sales increase, we thought we might actually be onto something with this format. The community was engaged and generous, and the young filmmakers were excited to share their creations. Things really came together for the live show.
The night of the event was exciting, professional, and moving. The films turned out beautifully and the community stepped up with sponsorships and donations totaling $104,000 of our $150,000 goal.
The total amount raised was certainly no small feat, but missing our goal still has consequences. When the numbers are broken down, we can't help but worry. A $50,000-dollar deficit for YouthZone can mean a lot of things.
$50,000 is equivalent to
100 Restorative Justice sessions
50 youth counseling scholarships
25 six-month YouthZone service scholarships for one youth
250 youth and family assessments
A year's compensation for one of Youth Zone's professional clinicians
The funds raised during Ascent provide a chance to uplift our youth and help those young people who need it most in our community. YouthZone is already working hard to find creative ways to raise the additional money we need to provide these essential services.
We thank our community for all of the support you've shown us throughout this year. We couldn't do what we do without you. As we move forward, we hope to retain your support in our efforts to help build stronger families for our community. If you would like to donate, please visit https://youthzone.com/give.