Helping youth understand the impact of their actions on their community requires an effective communicator with strong leadership skills. Mary Bess Bolling began building relationships with the YouthZone community in 2019 when she came on board as the Administrative Manager. Her new role as the Restorative Justice Coordinator allows her to expand her engagement with youth, staff, schools and the court system to help youth on their path to accountability.
Restorative justice focuses on rehabilitating offenders through reconciliation with victims and the community. The process gives victims the chance to share how they've been harmed. It allows the offender to take accountability for his or her actions and repair the harm they've caused.
Mary Bess has been interested in this work ever since she found out the premise of the restorative justice process.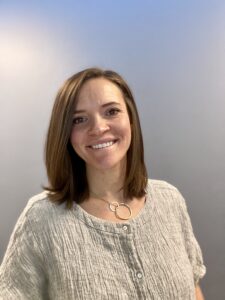 Statistics show that youth who are detained instead of going through a restorative justice program are five times more likely to be detained again because of future criminal behavior. More than 85% of the youth who complete the RJ process do not reoffend.
"I've experienced the transformative power of both relationships in community and accountability in my own life. The RJ processes are designed to build and foster both," she said.
In this new position, she intends to make restorative justice an approachable process. This position gives her the ability to make big picture changes through individual cases.
"While most of society still asks what rule was broken, who did it and how should they be punished, restorative justice asks a different set of questions," she said. "Identifying who was harmed, what their needs are and determining whose obligation it is to repair that harm becomes the focus of engagement."
Building relationships in the community, working alongside caring and compassionate people, and coordinating and facilitating RJ conferences and processes are all key components of restorative justice. Repairing harm and building relationships and positive connections in the community will be key to helping youth understand how their actions can affect their community.
The biggest challenge for Mary Bess will be continuing her education learning the foundations of restorative justice and practicing enough to successfully run the program. She said the YouthZone team surrounds her with support and is ready to help her as she takes on the leadership of this program.
As a mother and a professional woman, she often finds that she gets lost in seriousness. When she's not building her career, Mary Bess loves to indulge in play. "For me, that happens on the soccer field a few times a week, playing with my kids at home and being out in nature. Getting totally lost in play reminds me to enjoy the ride."
Mary Bess has a Bachelor of Arts in Journalism and Mass Communication from Drake University, and continues her learning through training and personal research every day.
YouthZone Restorative Justice Services
Restorative Conferences: The offender and their supporters, the victim and their supporters, a voluntary community member, law enforcement officers, and two trained facilitators meet face to face. The offender explains their story and other members of the conference explain the effects the offender's actions had on them. A contract is designed to meet the needs of each party involved.
Circles: Community Building Circles bring together individuals who would like to engage in community building, conflict resolution and relationship building.
School Trainings: YouthZone provides staff training and assistance in building an RJ process in schools.