YouthZone Welcomes Three New Staff Members
Welcome to YouthZone! We are thrilled to be introducing three new staff members to our team!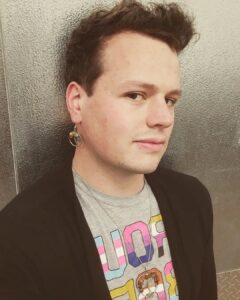 Travis Willson joins us as a Client Service Specialist. He brings a wealth of experience to our team, with a Bachelor's degree in Sustainable Studies with a focus on Human Relations from Colorado Mountain College, and experience as a counselor/mentor for a local childern's theatre and theatre teacher at Colorado Mountain College. Travis chose to work for YouthZone because his passion for helping young people reach their full potential, and is an excellent addition to our staff. Travis quote a brilliant performer, "I believe the children are our future. Teach them well and let them lead the way. Show them all the beauty they possess inside". When Travis is not working with youth, he can be found performing on stages throughout the Roaring Fork Valley or enjoying the great outdoors of Colorado.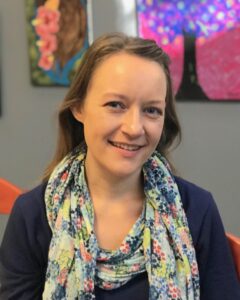 Katie Westcott joins us again as a Youth Advocate II after taking a break in 2021 to raise her new baby. She brings a wealth of knowledge and expertise in youth advocacy. She has a degree in Latin American Studies and Spanish from Colorado State University, as well as a master's degree in psychology from Grand Canyon University. Katie is dedicated to helping young people find their voice and empower themselves. Katie comments, "Getting back into the groove of work has brought me great joy. I truly enjoy working with teens because of their interesting perspective on the world. I'm thrilled to be back at YouthZone doing the work that I love!". In her free time, Katie enjoys spending time with family, exercising, and self development.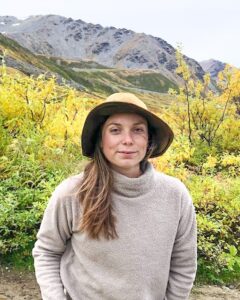 Finally, Haley Turner joins us as a Youth Advocate. She brings a combination of academic knowledge and personal experience to the team. She has a degree in social work with minor in religious studies and 5 years of experience in the youth services field as a counselor and mentor to youth. She enjoys connecting with her community and encouraging young adults to be their authentic selves. Haley says, "I value working at YouthZone for many reasons, but most importantly because it provides youth with a safe place and a voice".
We are confident that Travis, Katie, and Haley will be an incredible addition to our team, and we know that they will be integral in helping us continue to YouthZone's mission as a family-first nonprofit dedicated to fostering positive youth development for teens that call the Western Slope of Colorado their home.