By Mary Bess Bolling
YouthZone Announces Free Bilingual Restorative Justice Training Opportunity 
YouthZone's Restorative Justice Program has been serving the Roaring Fork and Colorado River Valley communities for over 20 years and, this year, we are honored to be awarded the "Delinquency Prevention and Young Offenders Intervention Grant" from the Office of Adult and Juvenile Justice through the Colorado Department of Criminal Justice. It is with this generous $225,000 grant, utilized over 18 months, that we can give even greater support through Restorative Justice programming.
We have heard our community's requests for more Restorative Justice support. Therefore, beginning February 1, 2023, YouthZone will provide free, bilingual community education events on the foundations of Restorative Justice intended to engage, inform, and attract the curiosity of potential new volunteers.
In these efforts, the first of many events is the Restorative Justice Practices 101 course, a free online training session held on February 1, 2023, from 4 to 6 p.m. MST. The purpose of this course is to enhance and amplify Restorative Justice in the Roaring Fork and Colorado River Valleys. It is open to any community member, parents or guardians, teachers, law enforcement, counselors, nonprofit teams, or any adults wanting to learn more about Restorative Justice. Professional, simultaneous Spanish language interpretation will be providing during the training.
This session will be led by Deb Witzel, the co-producer and host of The Restorative Justice Chronicles Podcast and the first Colorado Coordinator for Restorative Justice in the State Court Administrator's Office. "Deb has been a Restorative Justice practitioner, trainer, and consultant since 2004, facilitating hundreds of successful restorative processes and trainings in the justice system, schools and communities. Her passion is inspiring others to become restorative practitioners and supporters toward a healthier paradigm for justice". Sign up by emailing Mary Bess Bolling at [email protected].
The Restorative Justice Practices 101 course is a unique opportunity to understand the framework for addressing harm and conflict, which emphasizes repairing the harm caused by crime and wrongdoing, rather than solely focusing on punishment. The goal of Restorative Justice is to ultimately provide space for healing and closure for those who have been harmed, and to help offenders understand the impact of their actions and take responsibility for them.
As a family-first nonprofit, YouthZone brings together those who are harmed, the offender, and the community to find a resolution that addresses the damage and works to prevent future iniquity from occurring. Our Restorative Justice Youth Program helps in building stronger, more connected communities by fostering dialogue and understanding among community members. If Restorative Justice interests you, please reach out to Mary Bess Bolling at [email protected] or visit the YouthZone website at www.youthzone.com/restorative-justice/ to learn more about our youth programs and how you can get involved. You can sign up for our upcoming February 1st Restorative Justice Practices 101 course by emailing Mary Bess Bolling or online on the YouthZone website.
YouthZone will also begin training new and returning volunteers in a Community Member Training February 21 and 22, 2023. This is a virtual training happening from 4 to 6 p.m. MST both days. There is limited space for this training. Our focus is to train and empower community members within our current volunteer base and recruiting people from communities where youth need the most support. Please email Mary Bess Bolling at [email protected] for more information.
---
All this is made possible through a grant awarded to YouthZone by The Office of Adult and Juvenile Justice through the Colorado Department of Criminal Justice. 
YouthZone is a family-first nonprofit that supports parents and guardians, families, and adolescents. From Aspen to Parachute, we offer parent counseling and education services, family resources, and comprehensive assessment and advocacy to inspire healthy relationships between youth, families, and communities. To learn more about how YouthZone can help, please call us at 970-945-9300.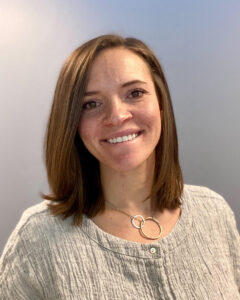 Mary Bess Bolling has joined YouthZone as the Restorative Justice Coordinator, where she facilitates and guides clients and community members through the restorative process. Mary Bess has worked with YouthZone since 2019 and brings the skills of a journalist and digital marketing expert to the job with eight years of experience as a teacher, writer, and marketing specialist. She graduated with a Bachelor of Arts degree in Journalism and Mass Communication from Drake University.