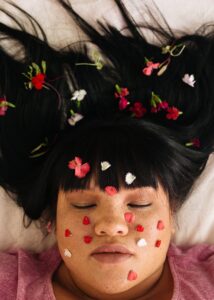 FIVE MORE DAYS TO REGISTER. Deadline extended to July 5!
In the last couple months of school this spring, teens found themselves confined to their homes and families due to restrictions put on them by outside forces. Their interactions with peers and adults through school and community are limited to screen time. In the last month, a call for social justice has brought people into the streets to protest. Youth today have seen more change in the last four months than many of us have experienced in years.
High school and middle school students will be able to share their voice by contributing a video or slideshow to the 2020 Ascent Youth Film Fest – An Inspired View of Today's World.  The first youth film fest in the region, sponsored by Alpine Bank, provides an opportunity for young people to express the emotional impact of living in this drastically different world and the hopes and possibilities they envision moving forward.
Christopher Tribble, owner of Versatile Productions, Inc., will work with youth during the summer to create movies to share acting performances, dance, music, writing and photography. 
Any high school or middle school student can submit a three to five-minute film for the festival. Registration is now due July 5. We ask you indicate your interest by filling out the film submission registration and sending it to [email protected]  The first 10 film completions will get a $50 gift certificate.
"YouthZone has always engaged youth as contributing members of our communities. It is important to recognize that our kids have something to give back to our communities," said Lori Mueller, YouthZone's Executive Director.
For more information about the 2020 Ascent Youth Film Fest, send an email to [email protected].
The youth-inspired compilation of films will be shared with the community during YouthZone's digital Ascent 2020 September 23 to September 25.
PRESENTING SPONSOR