YouthZone 2020 Ascent
YOUTH FILM FEST
An Inspired View Of Today's World
FILMS DUE JULY 31
First 10 Film Completions Will Get $50 Gift Certificate
Youth-driven Ascent fundraiser showcases
teens' vision of the upside-down world of social isolation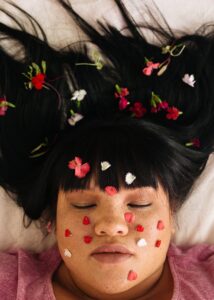 Once a year, local teens take a turn helping YouthZone and their communities instead of YouthZone helping them. Through the annual Ascent fundraiser, young people from Aspen to Parachute share their understanding of the world around them. YouthZone wants the community to know that though teens may slip or falter, there is always an opportunity for growth and understanding.
In the last couple months, kids have found themselves confined to their homes and families due to restrictions put on them by outside forces. Their interactions with peers and adults through school and community are limited to screen time.
High school and middle school students will be able to share their perspective of this upside down world during 2020 Ascent by contributing a video or slideshow to the Youth Film Fest – An Inspired View of Today's World.  The first youth film fest in the region provides an opportunity for young people to express the emotional impact of living in a world with a pandemic and the hopes and possibilities they envision moving forward.
Christopher Tribble, owner of Versatile Productions, Inc., will work with youth contributors as a mentor this summer to create movies to share acting performances, dance, music, writing and photography.
Any teen in middle or high school can submit a three to five-minute film for the festival. Film projects are due July 31, but we ask you indicate your interest by filling out the film submission registration by June 30 and sending it to YZ_FilmFest@youthzone.com. The first 10 project completions will get a $50 gift certificate.
The youth-inspired compilation of films will be shared with the community during YouthZone's digital Ascent 2020, a full week of events Sept. 11 through Sept. 17. For more information about the 2020 Ascent Youth Film Fest, send an email to YZ_FilmFest@youthzone.com.
Through the years, YouthZone has provided services to youth in trouble and their families who need a guiding path to reconciliation. What started as a program to provide resources for teen involvement in positive activities in 1976 has transitioned to a support system for kids to get through a much harder reality of drugs, vaping, mental health, anxiety, social media bullying, and the juvenile court system.
"YouthZone has always engaged youth as contributing members of our communities. It is important to recognize that our kids have something to give back to our communities," said Lori Mueller, YouthZone's Executive Director.
YouthZone provides the tools and expertise to help youth right the wrongs and readjust their ways to a more positive adolescence in the community and in their families. Community has come together through YouthZone to support these youths. By supporting the annual Ascent fundraiser through donations, businesses and community members will support operations and provide scholarships for youth and families that cannot pay. To help us reach the $150,000 goal, sign up as a sponsor today. Click here to see each level of contribution.
Be a part of a better tomorrow for our local youth. Join us for this year's Ascent.
$150,000 Fund Raising Goal for YouthZone Ascent. Donate Today!
Presenting Sponsor: Alpine Bank
Climbing Level Sponsors: 
Soaring Level Sponsor: 
Rising Level Sponsors: Mueller Construction
Explorer Level Sponsors: