An Inspired View of Today's World
2021 Ascent Youth Film Festival registration open now!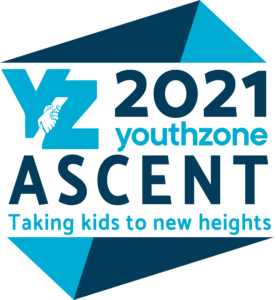 Once a year, local teens have the chance to return the support that YouthZone has provided to them. The annual Ascent fundraiser gives youth from Aspen to Parachute the chance to share their understanding of the world around them in a creative way that gives back to the community.
This year students will share what inspires them during the 2021 Youth Film Fest – An Inspired View of Today's World. The film fest provides an opportunity for young people to express the emotional impact of living in a quickly changing world and the hopes and possibilities they envision moving forward.
2021 Ascent Timeline:
May 31: Registration deadline
April 7: Film outline due
July 15: Preliminary preview of film due for feedback
Aug 31: Final film due
Claire Hemme will be guiding this year's filmmakers to help them plan, create, and edit their films. Biweekly meetings will begin in May after all creators have registered to participate. These meetings will be an open space for filmmakers to work on their projects and collaborate with Claire, their peers, and other professional videographers. Participants can work individually or in teams to complete their film. Youth can register by completing the form at the bottom of this page!
The youth-inspired compilation of films will be shared with the community during YouthZone's Ascent in September of 2021. Teens who participate in this year's film festival will receive a $100 cash prize per film completed. Awards will be given during the event for Most Inspirational Film, Most Impactful Film, Most Creative Film, Film with the Boldest Statement, and Most Authentic Film.
Through the years, YouthZone has provided services to struggling youth and their families. By providing the right tools and expertise, YouthZone advocates and counselors help youth succeed, and become more positive members of their community and families. Though YouthZone began in 1976 as an after-school program to keep teens out of trouble, it has grown into a full youth advocacy, counseling, substance intervention and abuse, and family resource center for our valley.
"YouthZone has always engaged youth as contributing members of our communities. It is important to recognize that our kids have something to give back to our communities," said Lori Mueller, YouthZone's Executive Director.
YouthZone's $150,000 fundraising goal is aimed to provide community members support through YouthZone's services and to provide scholarships for clients who may not otherwise be able to afford our services. You can help us reach the $150,000 goal by signing up as a sponsor today. Just reach out to Development Director Carol Wolff, cwolff@youthzone.com.
Questions? For more information about the 2021 Ascent Youth Film Fest, please email chemme@youthzone.com
Presenting Sponsor |
Soaring Level Sponsor
Rising Level Sponsors
Explorer Level Sponsors