YOUTH FILM FEST
An Inspired View Of Today's World
Youth-driven Ascent fundraiser showcases teens' vision of their upside-down world due to social isolation or the calls for social justice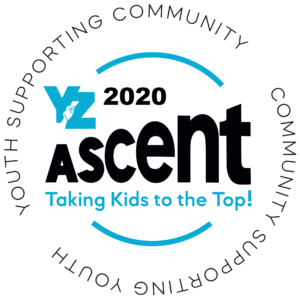 Once a year, local teens take a turn helping YouthZone and their communities instead of YouthZone helping them. Through the annual Ascent fundraiser, young people from Aspen to Parachute share their understanding of the world around them.
In 2020, kids found themselves confined to their homes and families due to restrictions put on them by outside forces. Their interactions with peers and adults through school and community were limited to screen time.
With the deaths of Ahmaud Arbery, Breonna Taylor, George Floyd, and others, a call for social justice has brought people into the streets to protest. Teens today have seen more change in the last four months than many of us have experienced in years.
This year high school students will share their perspective of the upside-down world of 2020 by contributing to the Youth Film Fest – An Inspired View of Today's World. The film fest provides an opportunity for young people to express the emotional impact of living in a quickly changing world and the hopes and possibilities they envision moving forward.
Hannah Pike worked with the young film makers as a mentor this summer to create movies to share acting performances, dance, music, writing and photography. Students who signed up submitted a three to five-minute film for the festival.
The youth-inspired compilation of films will be shared with the community during YouthZone's digital Ascent 2020 Sept. 23 to Sept. 25. For more information about the 2020 Ascent Youth Film Fest, send an email to YZ_FilmFest@youthzone.com.
Through the years, YouthZone has provided services to young people in trouble and their families. By providing the right tools and expertise, YouthZone advocates and counselors help youth right the wrongs and readjust their ways to a more positive adolescence in the community and in their families. What started as a program to provide resources for teen involvement in positive activities in 1976 has transitioned to a support system for kids to get through a much harder reality of drugs, vaping, mental health, anxiety, social media bullying, and the juvenile court system.
YouthZone wants the community to know that though teens may slip or falter, there is an opportunity for growth and understanding.
"YouthZone has always engaged youth as contributing members of our communities. It is important to recognize that our kids have something to give back to our communities," said Lori Mueller, YouthZone's Executive Director.
By supporting the annual Ascent fundraiser through participation and donations, community members  support YouthZone's operations and provide scholarships for youth and families that cannot pay. To help us reach the $150,000 goal, sign up as a sponsor today by reaching out to Development Director Carol Wolff, cwolff@youthzone.com.
Be a part of a better tomorrow for our local youth. Join us for this year's Ascent.
Presenting Sponsor
Alpine Bank
Soaring Level Sponsor
Mueller Construction, Holy Cross, Chevron, Diamond H Enterprises, Glenwood Post Independent
Rising Level Sponsors
Phil Long Honda, Glenwood Springs Ford, Umbrella Roofing, Columbine Ford, Compass Peak Imagery, ANB (American National Bank), First Bank
Explorer Level Sponsors
Dalby, Wendland & Company PC, Bank of Colorado, Colorado Pool Scapes, Glenwood Insurance, Fairway Independent Mortgage, RodCo Concrete, Heyl Construction