YouthZone's The Space – a LGBTQIA+ Youth Peer Support Group – Expands with a Grant from The Colorado Health Foundation
By Travis Wilson
Despite progress in recent decades, such as the legalization of same-sex marriage and the implementation of anti-discrimination laws, LGBTQIA+ youth in America still face a great deal of discrimination. This often takes the form of bullying in schools and workplaces, as well as a lack of access to safe and affirming health care. Additionally, many LGBTQIA+ youth lack access to resources or support systems, leaving them feeling isolated and alone. This lack of acceptance can lead to serious mental and physical health issues. In order to create a safe and supportive environment for all, it is essential to increase understanding, acceptance, and resources for LGBTQIA+ youth.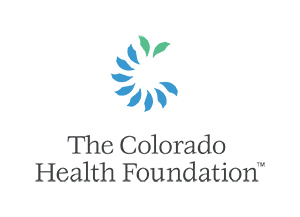 Thanks to a generous grant of $85,000 over two years from The Colorado Health Foundation, YouthZone is expanding The Space, a LGBTQIA+ peer support group for youth aged 12 to 18 in the Roaring Fork and Grand River Valley communities. The Colorado Health Foundation is a nonprofit committed to improving the health of Coloradans and invests in ideas, organizations, and collaborations that create lasting changes in health, health care, health equity and racial justice, and early childhood development.
LGBTQIA+ youth peer groups are invaluable in providing a safe, positive space for young people to come together and support one another. These groups can help to reduce feelings of isolation and alienation, as well as providing an opportunity to learn and get involved in advocacy work. They can also help to promote healthier attitudes towards gender and sexuality in the wider community.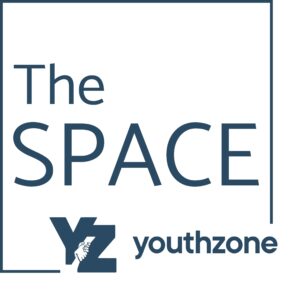 Located in YouthZone's Glenwood Springs location, The Space offers a safe, comfortable environment for LGBTQIA+ youth to share their experiences and feelings with other youth that may be in similar situations. With the support of trained facilitator Janet Gordon M.Ed LPC and YouthZone's Direct Service Staff, we aim to create a sense of community and understanding among the youth that attend. Janet Gordon is a licensed therapist with over 20 years of experience counseling individuals, couples, and groups struggling with depression, anxiety, trauma, and PTSD. Janet also works as an unbiased third party and LGBTQIA+ affirmative therapist. "I believe in a strength-based approach to therapy and in providing skills that can be used every day.", says Janet. At YouthZone's The Space, we want to promote empowerment and acceptance, while working to reduce the stigma associated with the LGBTQIA+ community. Ultimately, our goal is to create a safe and comfortable space for youth to be themselves and feel accepted.
The Space opens its doors every Tuesday 4:00 – 5:00 pm. It is located at 413 Ninth St. Glenwood Springs, CO 81611 in the YouthZone Glenwood Springs location. All youth ages 12 to 18 are welcome. It is free to attend and snacks and drinks are provided. If you would like to learn more about The Space and LGBTQIA+ peer support groups, please contact Travis Wilson at [email protected] or call 970-945-9300. Learn more about Janet Gordon M.Ed LPC at www.janetgordoncounseling.com.
YouthZone is a family-first nonprofit that supports parents and guardians, families, and adolescents. From Aspen to Parachute, we offer parent counseling and education services, family resources, and comprehensive assessment and advocacy to inspire healthy relationships between youth, families, and communities. To learn more about how YouthZone can help, please call us at 970-945-9300.
Travis Wilson joins YouthZone as a Client Service Specialist and will be supporting YouthZone clients alongside our Direct Service Staff in coordinating the expansion of The Space. He is originally from Western Georgia and has lived in the Roaring Fork Valley for seven years. He holds a Bachelor's degree in Sustainable Studies from Colorado Mountain College with a focus in Human Relations. Travis' work with youth began as a counselor/mentor for a local children's theatre summer program and eventually becoming a theatre teacher for youth at Colorado Mountain College. When he is not working with youth in some form, you can find Travis performing on stage throughout the Roaring Fork Valley or enjoying the beautiful nature of Colorado.