Trauma-informed Care Clinic Supports Community Youth and Families
By   Brianda Cervantes
"As part of the Board of Directors of YouthZone, and leader of this community, I believe Trauma Informed-Care is the responsibility of every community member to not ignore the need for safety for all members of our community. Some benefits of being Trauma-Informed include better responses with empathetic and compassionate support with a more robust understanding and interpretation of the cycle of intergenerational trauma. Which leads to a more successful and excellent pathway to healing." – Brianda Cervantes
The devastating effects of trauma on communities cannot be overstated. From increased rates of depression and anxiety to higher risk of substance abuse and decreased quality of life, the long-term impact of trauma on individuals can lead to increased violence, poverty, and educational struggles. These issues cannot be solved overnight, but it is important to start addressing them now and work to create healthier and more supportive communities.
Trauma has profound and far-reaching effects on people and communities. Meaningful engagement with clients and partners is necessary to engender trust and openness. Identifying and actively addressing trauma through intentional interactions is key to creating a trauma-informed team. Only then can organizations be properly prepared to address difficult situations.
To create an atmosphere of safety and acceptance, YouthZone hosted a training series on trauma-informed care; a staff training workshop, and workshop for community partners, "Trauma-informed Care in Trauma-informed Communities" to recognize the influence of trauma and the importance of trauma-informed response. The workshop was presented by YouthZone's clinical supervisor, Dr. Erin Hagen, Ph.D., LPCC-S, the owner of Mynd Integrated LLC, a private practice in Fargo, ND. This trauma training workshop series was designed to equip trainees with an understanding of how trauma affects individuals, families, and communities. They learned about different types of trauma and the role of brain development and safety in trauma-informed care. This workshop equipped the YouthZone staff with the knowledge and resources to create trauma-informed care and collaboration in the Roaring Fork and Grand River Valley communities, allowing for the best possible support for those affected by trauma. The tools in this workshop provide the foundation for healing, resiliency, and recovery.
Creating a safe and secure environment is critical to helping individuals reach their full potential and therefore an important aspect of this trauma training. Trauma-informed care is a framework for understanding and responding to the effects of trauma that emphasizes safety, trustworthiness, collaboration, empowerment, humility, respect, non-judgment, and hope. It is essential to create a safe and supportive environment to ensure healthy brain development and to allow individuals to enjoy moments of playfulness without fear of danger.
Dr. Hagen emphasizes that stress and trauma exist on the same continuum, a stressful event becomes a trauma when recovery is not possible and avoidance becomes the predominant way to cope. What is stressful depends on an individual's personality, environment and resources and is determined by the individual. When we provide trauma-informed care we listen with care to what is identified as stressful and impactful and emphasize appropriate recovery strategies. We encourage recovery for individuals and their families at the same level as we encourage recovery for the professionals that work with them. Trauma-informed care means all people and the entirety of their human needs are honored and respected.
If you or someone you love is seeking trauma support, there are accessible trainings and support through The National Center for Traumatic Stress Network (NCTSN) an online learning center with access to evidence-based trauma treatment programs to help those in need manage the effects of traumatic events. NCTSN online training includes Psychological First Aid and Skills for Recovery. In addition, Mynd Integrated's Erin Hagen, a trauma-focused counselor, supervisor, and mental health consultant/educator can be reached at [email protected].
---
YouthZone is a family-first nonprofit that supports parents and guardians, families, and adolescents. From Aspen to Parachute, we offer parent counseling and education services, family resources, and comprehensive assessment and advocacy to inspire healthy relationships between youth, families, and communities. To learn more about how YouthZone can help, please call us at 970-945-9300.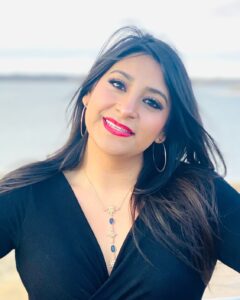 Brianda Cervantes is a YouthZone Board Member. She grew up in the city of Tepic, Nayarit Mexico, and graduated with a degree in law from Universidad Autonoma de Nayarit. She practiced law for 4 years before moving to Glenwood Springs, Colorado in 2013. Brianda helped launch the first fully bilingual school in the Roaring Fork School district, the Riverview School, as a community liaison. After two years at Riverview School, she moved to the Family Resource Center of the Roaring Fork Schools where she launched a project to strengthen parent voice, leadership and advocacy using community organizing tools. Recently she worked on a Language Access Project, and she is dedicated to Language Justice. As district school-community Organizer, Brianda serves on the district communication team, equity steering committee, the equity advisory council, and leads and facilitates the Family Advisory Council. Brianda serves the broader valley community by serving on numerous councils, committees and providing consultation to partners. Brianda also sits on the board of Mountain Voices Project.  Brianda is deeply committed to strengthening social justice and equity in schools and communities. She has one son who is 7 and attends the Riverview School.