Just as we are always proud of our YouthZone kids when they become successful young adults, we are equally thrilled when the young mentors that work with YouthZone continue to thrive as they enter college and careers.  Carli Dean, who volunteered as a Teen Pals Mentor in 2006, is a remarkable young woman whose dedication to community and humanity have given her incredible life experiences that are paving the way for her new career.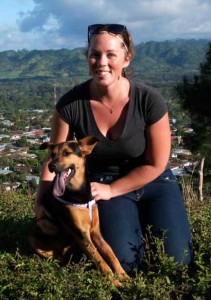 As a student at Glenwood Springs High school, Carli understood the importance of building a well-rounded resume for her college applications.  In her junior year, Patty Schaffner, director of YouthZone's Pals Mentoring Program, spoke at Carli's school about the opportunities available for teens to serve as mentors.  Having had experience babysitting and spending time with kids, Carli decided to become a teen mentor in order to have quality volunteer experience on her college resume and to give back to her community.  In 2006, Carli was matched up with her Junior Pal, Lindsay.  For the next year, Carli and Lindsay would spend a few hours per week together, connecting on a more personal level than Carli had experienced while working with kids in the past.
"Mentoring for me was a very positive experience," said Carli. "As a teenager, I had plenty of experience babysitting, but mentoring through YouthZone allowed me to share more valuable time with my Pal.  As an only child, mentoring also allowed me to know what having a little sister would be like, and it was fun to hang out with her and help guide her through some experiences I had already been through."
Since Lindsay was an only child as well, Carli hoped that the experience was also positive for her, in having a sister-figure to talk to and hangout with. Carli feels that her role as a mentor also enabled her to reflect on how fortunate she was to have parents who were still married and a solid family life that some of the kids at YouthZone may not have.
During their time as Pals, Carli and Lindsay were the first teen mentoring duo to enter the annual Kiss-n-Squeal contest as candidates.  Since that first year, it has become a tradition for a teen mentor and their Pal to be a part of the contest.
After graduating high school, Carli attended the University of Colorado at Denver, where she majored in International Studies and Spanish.  Hoping to ease the burden of college expenses for her parents, Carli served as a resident assistant in her dorm.  Utilizing her volunteer experience with YouthZone, Carli was able to be a positive influence and source of support for her fellow residents.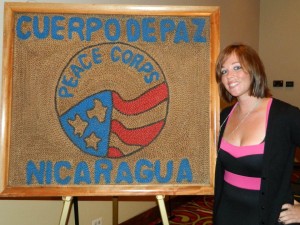 After college, Carli joined the Peace Corps and served as a volunteer in Nicaragua for two years. As a community health promoter, Carli provided valuable information on topics ranging from nutrition to preventing HIV/AIDs, STIs, and teen pregnancy.  She met with high risk populations, such as youth, pregnant women, and migrant workers in her host country to help ensure they had all of the information available to stay healthy.  Her experience in Nicaragua once again allowed her to be thankful for the life and opportunities she's had.
"In Nicaragua, some families are very fortunate and have indoor kitchens and reliable utilities, while many other families have power outages on a regular basis, have to get water from a river, and live in homes with dirt floors and rustic outdoor kitchens," said Carli.  "It's a very humbling to serve in the Peace Corps and has made me thankful for the opportunities I have had."
Now back in the United States, Carli is embarking on a new career in which she will continue to utilize her knowledge of Spanish and her nurturing sense of community service.  As a former volunteer with the Boulder County AIDS Project (BCAP), Carli was immediately drawn to the organization when a full-time position opened this spring.  In her new role as a bilingual community outreach coordinator, Carli will help the organization in their mission to "improve the lives of people living with HIV and AIDS, minimize transmission, and bring an end to HIV-related stigma in the community."  Specifically, Carli will focus on the development, implementation, and evaluation of HIV prevention, education, and outreach efforts.  She will also assist in coordinating HIV and Hepatitis C testing and counseling services, syringe access services, and community outreach activities, in addition to overseeing BCAP's youth-based services and programming.
From a Pals mentor to a young woman dedicating her career to helping those in her community through education and support, Carli serves as an excellent role model to current and future YouthZone volunteers, and we couldn't be prouder of her!