Claire Hemme
Communications Coordinator
In the last year schools have seen a dizzying number of obstacles that have destroyed any sense of normalcy for students and teachers alike. Last spring's pandemic wave left schools scrambling to find solutions to make online learning possible. Because of this, many teachers stopped seeing students for reasons ranging from poor accessibility to a general lack of motivation. Now, it is unclear whether existing attendance policies or the pandemic are to blame. 
Any unexcused absence from school is considered truancy, but nationally there isn't much data available about attendance rates leaving findings unclear.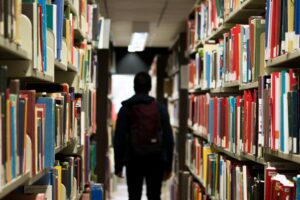 Attendance policies differ from state to state, and often law enforcement is involved. In Colorado children between the ages of six and 17 years old legally must attend school. However, the rest of the law goes on to state that if a student doesn't meet state attendance requirements there will be reprimands that are up to the school district, not law enforcement, to pursue.  
Truancy often ties into risky behaviors and complications in adulthood. Skipping school leaves kids unaccounted for and vulnerable to dangerous activities like substance use, gang activity, and human trafficking. Students who have excessive absences are less likely to graduate and therefore less likely to find stable jobs. Those with a history of truancy also tend to rely on state–funded resources later in life like unemployment, food assistance, or even incarceration. 
Parents often do everything they can to keep their kids in school, and the child still won't go. Jennifer Hawks, Senior Case Manager at YouthZone, acknowledges that the challenges of the last year and the lack of solid attendance policies in schools are major contributors to the problem. However, she also suggests that communication with your kids is vital in solving attendance issues.  
"Start with a conversation. Ask your kids why they don't want to go," she said, "Be open to hearing your child's needs, and be ready to support them."  
Jennifer advises parents to understand that truancy is often an indicator of deeper issues that can be solved through open communication and a strong support system between you, your child, and their school. 
Truancy cases also can result from the hidden possibility of external risks. Behaviors that might appear as delinquent often signify other issues like abuse, violence, neglect, substance use, learning disabilities, depression, bullying, isolation and more. Virtual learning has made these risks less visible. Without being in school, there is no way for teachers to notice and report red flags. 
Virtual learning also makes it nearly impossible to provide accommodations for students with learning differences or disabilities, crushing any motivation to attend school for most students. 
Thomas Wright, former SRO at Basalt, Glenwood Springs and Carbondale schools, has been working with students for a long time. "I was taken aback by my first hour in Basalt schools. I had more truancies than I did in my whole career in Missouri," he said.  
While Thomas sees an abundance of truancy cases, progress is slow due to several setbacks. Because the school districts are left to solve truancy cases in Colorado, kids are often just "phased out." It's burdensome and expensive for the school districts to take a truant case to court, and most programs that have been started to address these problems simply dissolve over time. Thomas has never even personally seen a truancy case referred to court. Instead, he often sees rescheduling, suspension, and expulsion that just further isolate and eventually phase students out.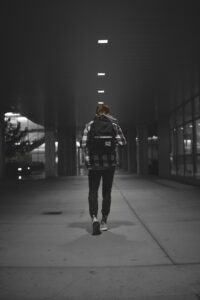 YouthZone's Colorado Youth Detention Continuum (CYDC) Coordinator Airen Goodman has partnered with local officials who are sick of waiting for a truancy solution. These community leaders, who know that keeping kids in school keeps them safe, and have come together to form a truancy committee. This committee is comprised of officials from the courts, schools, law enforcement and community programs like YouthZone. Currently, the committee is taking action by building a community–centered pilot program that will handle truancy with a reintegrative approach that provides support to the whole family through combined resources. 
"We need to work with the whole family. That's who the child will be with for the rest of their lives." said Airen. 
Family involvement, incentive and consequence systems, and measurable goals have been known to reduce truancy levels. The truancy committee is using these methods in their plan and hope to have the pilot program underway within the next few months.  
This issue won't be solved overnight, but parents can begin to address attendance problems today by starting a conversation with your kids and their school or by contacting YouthZone. To learn more about how YouthZone can support you and your family through this visit our website www.YouthZone.com.