Olivia Martinez
Anderson Ranch Arts Center is pleased to present Deconstructing the SelfPortrait, a gallery exhibition featuring the work of students from Eighth Grade through High School in partnership with Glenwood-based YouthZone. The exhibit will open Friday, Nov. 8 and continue to Friday, Nov. 19 at the Paton-Malott Gallery. Students will be showing large-scale self-portraits they created using paint and photography. Through this apprenticeship, they have learned to take portrait photographs, grid and plan out images, mix colors, and explore painting skills, with the goal of bringing who they are to life.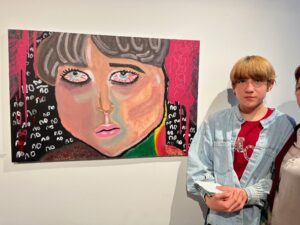 During October students along with Anderson Ranch staff met at Youth Zone's Glenwood campus every Thursday evening. It was during these weekly workshops that the students were able to dive into their emerging art practices and build community. The first workshop consisted of taking photos and griding images onto large-scale canvases using transparency grids. Throughout the month, participants sketched, mixed colors, brainstormed backgrounds, and gained insights from their peers and instructors.
At any age, discovering who you are, understanding your identity, and revealing yourself are elements of greater appreciation and we hope that the act of creating a large-scale portrait reminds our participants and our viewers of the importance of reflection and learning more about one's self.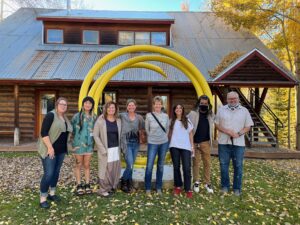 .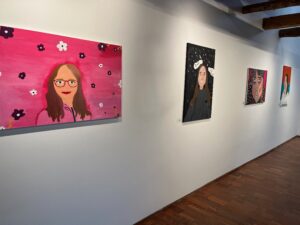 .