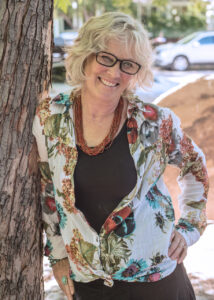 The Colorado Coalition for Restorative Justice Practices (CCRJP) appointed YouthZone's Karen Barbee as their Education Representative at October's quarterly meeting.
Karen brings to this seat her experience as the Restorative Justice Coordinator at YouthZone, as well as 21 years of teaching in public schools, fulfilling the role of a Colorado State Appointed Mediator, and being a certified Nonviolent Communication Trainer and a master practitioner of NeuroLinguistic Programming. 
Lori Mueller, Executive Director of YouthZone, said, "We are excited and honored Karen has been selected for this role. Her representation acknowledges YouthZone's higher level of considered expertise in restorative justice practices."
Karen is excited to support the restorative justice work already happening and future implementation in Colorado schools as well as education for communities. An awareness and understanding of restorative justice will benefit public safety, heal harm and encourage offenders to take responsibility. "Restorative justice needs community engagement to be successful," Karen said.
There are three tiers supporting restorative justice practices. The first tier encourages the development of social and emotional skills to build relationships and community. The next tier uses restorative justice circles and dialogues around daily transgressions.
The third tier addresses serious and aggressive offenses in a more formal structure using restorative justice processes. YouthZone has been offering tier three restorative justice process for more than 25 years.
Currently, YouthZone is reaching out to local school districts to offer tier one and tier two trainings.  SCRIP, School Community Restorative Implemented Program, provides restorative justice knowledge and practices for staff to bring to their students and to strengthen the entire school community.
Local high school students have also approached Karen with an interest in the restorative justice process. As a result, YouthZone is working with a team from the Roaring Fork Leadership Program to develop a Youth Led Restorative Justice Leadership Program.
According its bylaws, the CCRJP offers statewide network opportunities to create access to high quality restorative justice practices. There is funding from CCRJP for small communities to provide restorative justice services. YouthZone has been a previous grant recipient from the organization.