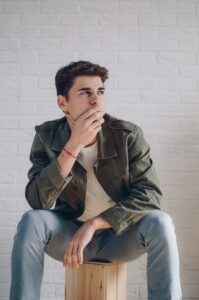 YouthZone is committed to providing the same level of services to our youth from Aspen to Parachute, but we are experiencing unparalleled losses in funding with the Covid-19 impact on the economy. We are reaching out to our community to help us make up some of the immediate shortfall.
Like so many non-profits, the pandemic has significantly affected YouthZone's funding. Only 8% of client fees cover our budgeted expenses, the remaining support comes from state and local funding, foundations, business sponsorships and individual donations. Government funding sources that have provided annual support have been drastically reduced or cut entirely in 2020, while private foundations and donors have suspended or redirected their funding.
YouthZone is facing a substantial gap to our annual budget; $20,000 would allow YZ to provide one-on-one service to approximately 10 clients and their families from Aspen to Parachute.
Be a part of YouthZone's 2020 $20,000 Challenge to sustain the well-being of our youth.
We have already raised $5,000 toward that goal from Brook and Dave Portman and Snowmass Chapel. The remaining $15,000 can be met with a gift of just $50 from 300 supporters. A $2,000 donation will support one youth through six-month YouthZone program.
We gratefully accept donations by check: YouthZone, 413 9th St., Glenwood Springs, CO  81601
You can also DONATE TODAY through our website.
If you would like more information, contact Carol Wolff, Development Director (cwolff@youthzone.com)
Thank you for changing lives.