YouthZone Welcomes Erin Greenwald to the Team!
Welcome to YouthZone! We are thrilled to be introducing our newest staff member, Erin Greenwald to our team! She is one of two YouthZone Substance Use Prevention and Intervention Specialist.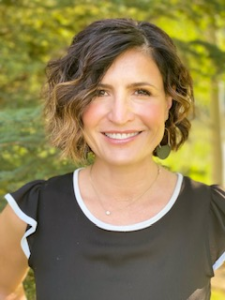 Erin Greenwald has over 14 years of real-life practice in the recovery community. She has experience facilitating groups and mentoring young women. She is a Certified Addiction Technician and holds a bachelor's degree in Sociology from CU Boulder. Erin was raised in the Roaring Fork Valley and both her kids graduated from Coal Ridge High School. Erin is a passionate mother dedicated to helping and making a difference in her community.
"Your greatest contribution to the universe may not be something you do, but someone you raise" – Unknown
Are you looking for a career that makes a positive impact in your community?
At YouthZone, we firmly believe in the potential for growth and transformation in every individual we serve, regardless of their past. Our mission is to empower our clients to envision a brighter future and provide unwavering support as they embark on their journey of learning and personal development. Embracing a unique and inclusive approach to youth development, we understand that the challenges faced by today's adolescents are multifaceted and complex.
Diversity and inclusivity are fundamental values at YouthZone. We actively encourage individuals from black, indigenous, people of color, immigrant, and LGBTQ+ communities to apply. As an equal opportunity employer, we wholeheartedly welcome everyone to explore the possibility of joining our team. At YouthZone, we are committed to fostering a culture of inclusion, advocating for equality, and have a proud history of promoting justice.
Don't miss out on the exciting career opportunities available at YouthZone! Take the first step towards an extraordinary professional journey… Check out YouthZone's Career Opportunities today!