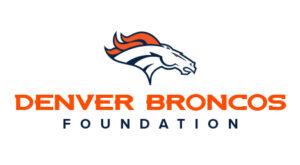 We are delighted to announce a momentous advancement at YouthZone! In an exceptional act of generosity, the Denver Broncos Foundation has substantially boosted our endeavors in youth justice. The generous gift of a $20,000 one-year grant not only represents a significant financial enhancement but also a marked commitment to our mission. This important milestone propels us forward, allowing us a strategically calculated advance toward improving the lives of community youth and their families.
Well-known for their dynamic power both on and off the field, the Denver Broncos Foundation resonates with our mission statement, sharing our focus on youth health, wellness, school, community programs, and career pathways. Upholding the values of equity, collaboration, commitment, innovation, and impact offers a proactive response to the multifaceted needs faced by today's youth and their families.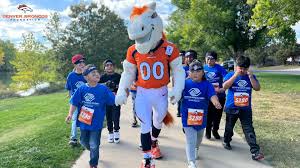 Their specific allocation of the $20,000 grant to our diversion and deferred sentencing programs represents a considerable affirmation of our intent and execution. This ensures more at-risk youth benefit from our intervention, providing necessary aid to deflect them from detrimental decisions while offering deferred sentencing opportunities for those who faltered. Our primary aim extends beyond assistance; we aim to illuminate paths towards a brighter future for each individual and their family members.
To gain a comprehensive understanding of the Denver Broncos Foundation and their relentless efforts towards socioeconomic equity, you can visit their website at https://www.denverbroncos.com/community/foundation/.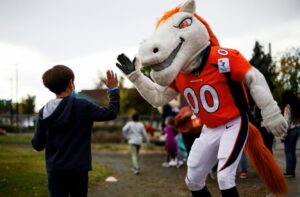 Our gratitude towards the Denver Broncos Foundation for their substantial support of YouthZone's programs knows no bounds. Their contribution injects a newfound vigor into our resolve to uplift the lives of those around us, aligning seamlessly with our commitment to community development. This grant plays a crucial role in our strategic game plan for life, enabling our contribution to youth health and wellness initiatives, and dynamic Restorative Justice Programming. We steadfastly believe in the boundless potential of youth, their envisioned future, and, importantly, their inherent right to growth, learning, and prosperity.
On behalf of the dedicated staff, devoted volunteers, proactive board members, and the precious lives we impact at YouthZone, we extend our sincerest appreciation to the Denver Broncos Foundation. Their shared enthusiasm and unwavering commitment towards a brighter future for today's youth is creating ripples of change. Together, we are pivotal players in the field of change, impacting one youth at a time.