YouthZone Welcomes Sarai Quintana to the Team!
Welcome to YouthZone! We are thrilled to be introducing our newest staff member, Sarai Quintana to our team! She is our Parent Education and Community Outreach Coordinator.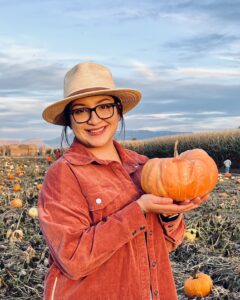 Sarai Quintana was born in Chihuahua, Mexico, raised in Dallas, Texas, and moved to the Roaring Fork Valley in 2014. For the last 9 years, she has worked closely with youth and their parents in her communities. Some of Sarai's background and skills include Prevention Work Models, Motivational Interviewing, Trauma Informed Care, Case management, and adopting a multi-generational approach when working with families. Sarai is also bilingual and bicultural; and understands the different cultural views within the Latino Community. In her spare time, Sarai enjoys practicing her photography skills, hiking, and trying out new restaurants.
Are you in search of a meaningful profession impacting your community positively?
At YouthZone, we are unwavering in our belief in the boundless potential for change and growth in every youth we serve. Our objective is to inspire our clients to envisage a hopeful future while we offer unfaltering support as they partake in their journey towards knowledge and self-improvement. With a distinctive approach that embraces all aspects of youthful development, we acknowledge the complex and diverse challenges today's youth confront.
Our core values at YouthZone encompass diversity and inclusivity. We earnestly invite people from underrepresented communities including black, indigenous, immigrants, persons of color, and LGBTQ+ to apply. As an institution advocating equal opportunity, we warmly invite everyone to consider becoming part of our team – because everyone has unique life experiences that can relate to a unique member of our community that needs support. At YouthZone, we foster a culture of inclusivity, stand for fairness, and take pride in our commitment towards justice.
Don't let this exciting chance to be a part of YouthZone slip by! Make the leap towards an enriching professional adventure… Explore YouthZone's Career Opportunities today!